'Our Bande Apart' is Third Eye Blind's latest melodic masterpiece
Posted on September 15, 2021 by Sunny South News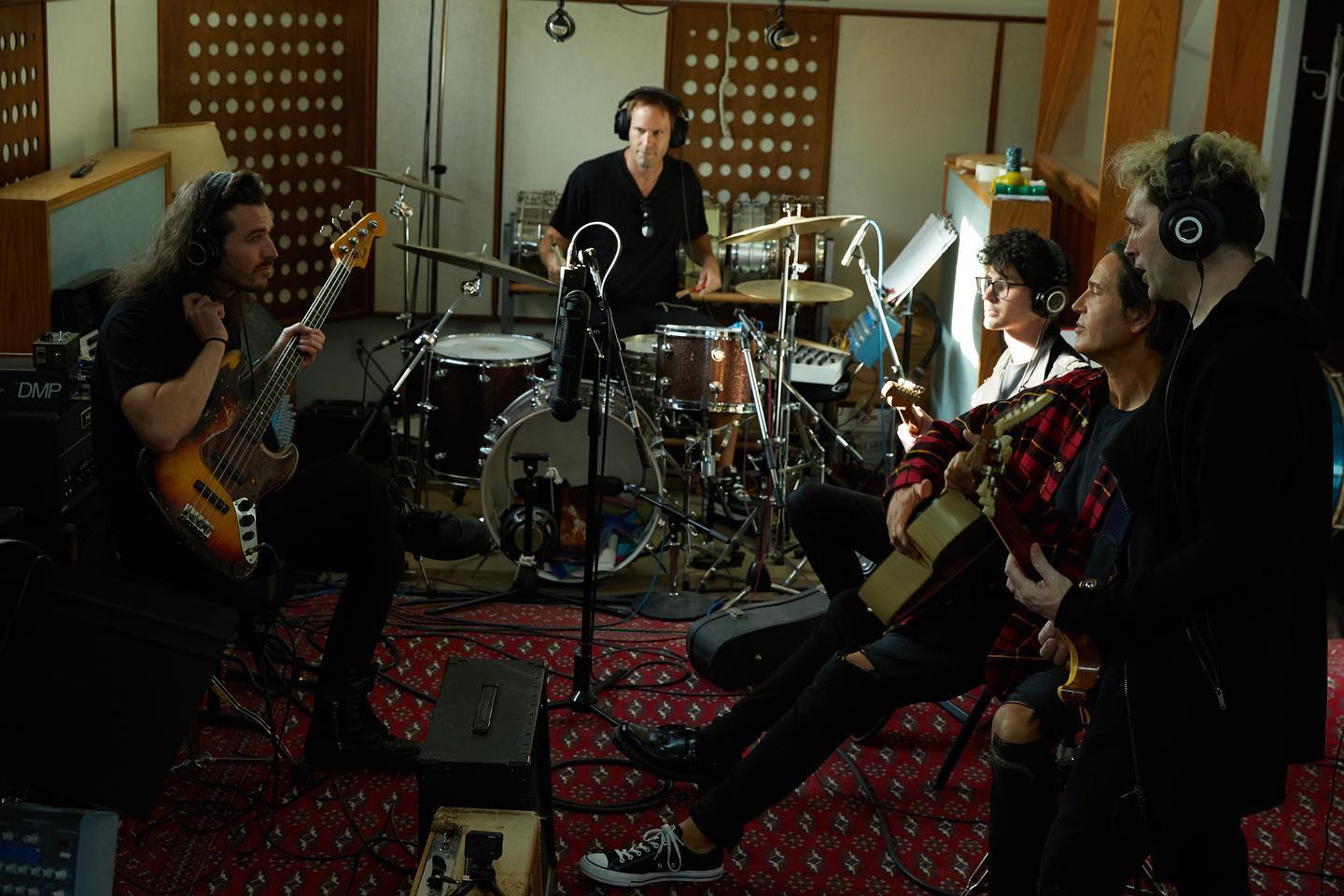 By Stan Ashbee
Southern Alberta Newspapers
Third Eye Blind crawls its way out of the trenches from a global pandemic, while introducing beloved fans and music-lovers everywhere to a brand-new, melodic, atmospheric and highly-anticipated album entitled, "Our Bande Apart," featuring the latest single "Box of Bones." The new release drops later this month online and in record stores.
Lead singer, songwriter and guitarist Stephan Jenkins says the music is "the most fun we've ever had in the studio."
"You can hear the exuberance we have playing together in the same room again," adds Jenkins.
Any true Canadian alt-rock music aficionado that has owned a copy of the MuchMusic "Big Shiny Tunes" compilation collection or for any late-1990s teen that has experienced "Can't Hardly Wait" on DVD would recognize the groove-laden, ultra-catchy American alternative band's hits, including "Semi-Charmed Life," "How's It Going to Be," "Jumper" and "Graduate."
Guitarist Kryz Reid says the band spent a lot of time in isolation during the COVID-19 lockdown and couldn't wait to get back together again to record and perform in the same room.
"We were happy to get together and do a bunch of rehearsals together," says Reid. "And then went into the studio and recorded the album."
According to Reid, there was a different mindset going into recording the new album. "It was almost going to be an acoustic solo record Stephan was going to do. When we got together to rehearse for the record, we just sat down with acoustic guitars — around in a little circle and we just did like campfire versions of the songs. Stephan's idea was the vocals would sit on top of the music on this one, in a way we haven't done previously."
As for touring in support of the new album's release later this month, Reid jokes touring will start proper in 2022, it is hoped. "I think most bands are going to explode in 2022."
"Who is on tour? Everybody is on tour. I think that's what we're going to to."
This past summer, Reid points out, there was a lot of anticipation of going back to doing regular live shows but there were also a lot of questions — is everybody going to be socially distanced, are they going to be wearing masks and will it be safe? "We are just so happy to be able to get back and play. We're appreciating all the little things you don't really think about when you're doing it every single day for six or eight weeks," on tour.
At the same time, Reid recalls, there were a lot of safety issues and "everybody's being very careful and there is still a lot of concern about what is floating around out there."
"Even though everybody's been vaxxed and all that kind of stuff."
Depending on which news source you listen to — "it's the end of the world or it's all going to be fine," Reid points out.
Canada too, has been kind to Third Eye Blind over the years. "We're all big fans of Canada. Our bass player was actually conceived in, I think, Montreal," jokes Reid. "He's the only member of his family that wasn't born in Canada. He was born in Los Angeles. He has a tattoo on his left arm that says 'Canadian Made American'" — with a big maple leaf.
"It's so funny. He's really into hockey and stuff like that."
Even though the live music scene remains questionable, as 2021 saunters on, "there's some great music that people have been putting out at the same time," Reid adds.