Roelof Heinen named Citizen of the Year in Picture Butte
Posted on February 23, 2021 by Sunny South News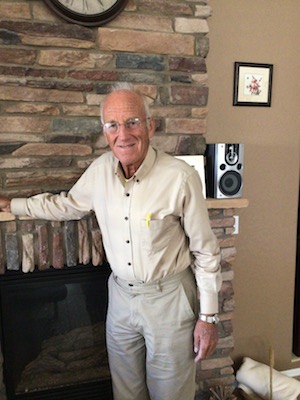 Roelof Heinen
By Nikki Jamieson
Sunny South News
While normal festivities can't be held this year, the Picture Butte chamber is still looking to honour individuals.
Roelof Heinen has been named Citizen of the Year by the Picture Butte and District Chamber of Commerce.
"I was very surprised, and certainly unexpected," said Heinen, on receiving the award. "Honoured, but also humbled."
Heinen was born in Holland June 8, 1944. In 1955, Heinen's parents announced they were moving to Canada, with the family of five children arriving in southern Alberta on his 11th birthday.
They first lived in Barhill, where they worked farming sugar beets, before moving to Turin — when Heinen's father and brother went to B.C. to work in the saw mills.
"As an immigrant family, we were employed in the sugar beet fields. Back then everything was mechanical, so we, as a family, sugar beets, when they were ready to be hoed in the fall, you'd hardtop them," said Heinen. "Things were very, very physical labour involved back in those days, certainly not the mechanism they have now, and that's the same when we moved to Turin. We did the same thing."
In 1959, the family had purchased Butte Dairy and moved to Picture Butte. Heinen had left school after completing Grade 8 to enter the working world, and he became the milkman for the town and started delivering milk, although he did not yet have his driver's licence at age 15, his brother John went with him on deliveries until he got his licence when he turned 16.
Tymen Donkersgoed, Butte Dairy's previous owner, had showed him the ropes when he first started, and took Heinen to his first Picture Butte and District Chamber of Commerce meeting in 1959. More than half a century later, Heinen remains a proud member of the chamber.
"To me, it's been always interesting and rewarding to be part of (the chamber)."
In 1962, Heinen and his father got involved in the salvage business when they were asked to demolish the old Dorothy Dangliesh School in 1962.
"A farm family had brought the old Dorothy Dangliesh School and we agreed to dismantle it for them, and our end was we were getting half the materials, and we ended up starting to sell materials," said Heinen. "We started selling recycled material, and we were in essence into recycling long before it became fashionable — way ahead of our times."
Over the years, they took on many projects across Alberta, from demolishing grain elevators to federal buildings to schools, with their last major project being the Picture Butte Sugar Beet Factory in 1984-85.
In 1987, the opportunity for Heinen arose to become involved in Home Hardware in Picture Butte, and over the years, they also began operating Home Hardwares in Taber and Coldale, and the Home Building Centre in Nanton. Heinen's wife, Fern, continues to be involved and do payroll for the stores today, and their son Mark is in charge of the operation of the stores.
Heinen became involved in municipal politics in 1977, when his brother Henry "strong-armed" him into running in a by-election for Lethbridge County council. That being a stint of almost 22 years serving on county council, running in eight election terms for council. During those years, Heinen served as a school trustee, chair of the service board, chair of BEW-FCSS, county reeve for five years, chairm of the Health Unit Association of Alberta, president of the Alberta Association of Municipal Districts and Counties — before it was known as Rural Municipalities of Alberta — serving for five years, served on the board of directors and executive of the Canadian Federation of Municipalities for five years, and various other internal and external committees.
"I decided in the election of 1998 I was no longer going to be running, so I retired from that stage in life. I did end up serving for many years as a public member on the Society of Local Government Managers," said Heinen. "When I retired from that, I actually received an honourary CLGM designation, which is Certified Local Government Manager. Certainly an honour, and I was the first one to receive it, or the only one, and then in 2008, I received an Honourary Doctorate degree from the University of Lethbridge for my years of community service, so that was a highlight too."
Heinen said the only reason he was able to do those things was because of the support he received from his family, especially from Fern and Mark.
"Especially my wife and son, who have supported me through all my endeavours."
Heinen also said he has had many great mentors in his life, such as Mae Lewis, who had helped him when he was starting out as a milkman.
Heinen's family have lived just outside of Picture Butte in the county for the past 40 years, and they have been fortunate enough to be able to travel and see the world. Currently, Heinen and his wife are escaping the cold in Arizona — with Heinen noting they are more snowflakes than snowbirds, as they come and go instead of staying the entire winter — although the pandemic has put a damper on their travels. Heinen says he's been keeping busy and Fern remains active in the Home Hardware stores with payroll, and says "life is good." His advice to people is to, "work hard, stay the course, be kind, share and try to leave this world a better place than when you entered it."