Escape rooms & gotta eat 'em all
Posted on August 2, 2016 by Sunny South News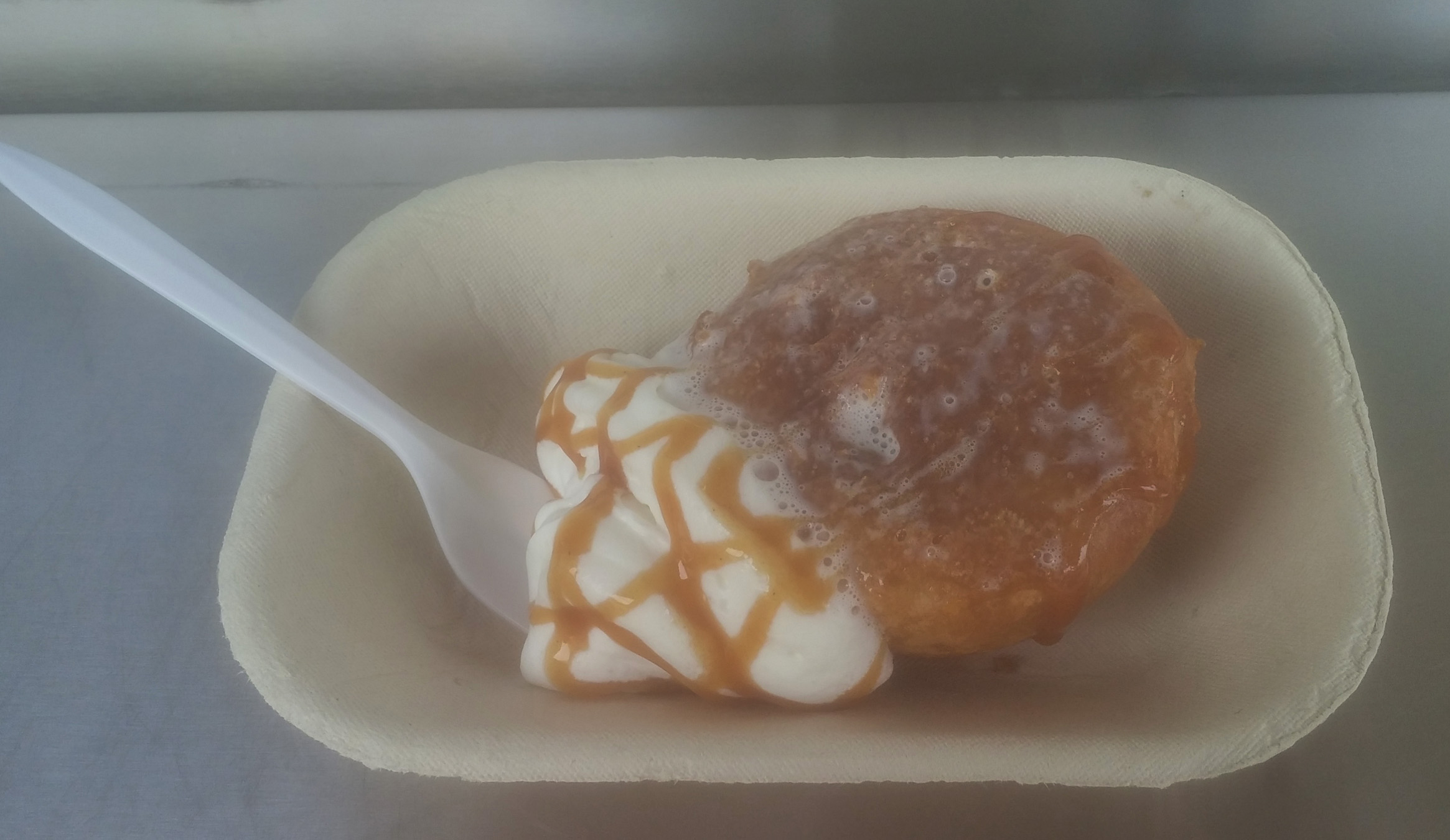 By Stan Ashbee
Gotta eat 'em all
Stay calm — and Pokemon on! By now, the majority of those using electronic devices and with data and/or Wi-Fi access have been seduced by the ever-growing popularity of Pokemon Go. Parks, attractions, libraries, hospitals and even grocery store aisles have become hot spots or Poke-Stops to catch the latest and greatest Pokemon. But, I along with my life-long buddy and pal, ventured out on a different kind of hunt at this year's Calgary Stampede.
The "Greatest Outdoor Show on Earth" featured its midway, which featured this year's new menu items at select food vendor locations throughout the Stampede grounds.
This was no easy task and my buddy and I vowed, "We've got to eat 'em all." But, sadly we failed. Not because our bellies could take no more but we gave up trying to find some of the fair foods, as our feet became sore from walking back and forth and to and fro in search of deep fried and sugary goodness in its finest form.
From dill pickle and cheese corn dogs to underwhelming gourmet burgers infused with mac and cheese to deep fried salted caramel coffee to our favourite deep fried butter tarts — our guts were in need of first aid.
Luckily, on the way up to Calgary during a pit stop, we picked up a pack of antacids just in case nature called from our bulging bellies.
Unfortunately, we couldn't find one item — the coveted poutine corn dog, but that probably was the universe shouting, "enough already."
After pigging out on gazillion calorie treats for an afternoon and perusing the Stampede grounds, my buddy and I walked to Fort Calgary, where we awaited the Stampede Roundup featuring Kiss, The Cult and Moist. Did I mention we ate again? This time a hearty beef on a bun with baked beans, coleslaw and a fruit salad. Our fill-lines were indeed being tested with the amount of food and drink being devoured and imbibed that fateful day and night.
We survived but didn't get a T-shirt or trophy to mark the occasion. Well, that's a lie, we did purchase overly-priced concert T-shirts to take home from the battle. And our pant sizes probably doubled from the excessive "gotta eat 'em all" mantra. We'll eat you all next time deep fried sugary treats — next time.
No Kurt Russell but conspiracy prevailed
Snake Plissken, played by Kurt Russell, originally escaped from John Carpenter's New York in the early 1980s and then again he reprised his Snake role in the sequel "Escape from L.A." In Lethbridge, Escape from L.A. is a tourist attraction with escape rooms for young and old. Get it, L.A., as in Lethbridge, Alberta. One room in particular got my attention, the Conspiracy Theory room, which had an X-Files-esque vibe. There was no Mulder, Scully, Skinner or little green men abducting us and luckily, not probing us either. Sadly, our mission was thwarted by time. We lost the good fight and didn't escape the room but we did enjoy the escape room experience. Escape rooms are popping up all over the tourism and local allure marketplace, even the Calgary Stampede had a make-shift escape room set up for visitors.
Getting locked in a room is usually something many of us wouldn't fathom as a good time or something to pay for. But, escape rooms are time-ticking, nerve-wracking, sweat-inducing fun for friends, family and maybe that grumpy guy in accounting you wanted locked up.
Ryan, one of the new owners of Escape From L.A., informed us of the new escape room — Museum Breakout. Where's Ben Stiller when ya need him?
Escape rooms are said to be great for team building, date nights, parties and the like. I have been to a few escape rooms and by the end of the time limit you sometimes aren't really too keen on your group. Team building? Dates? All the high pressure stakes of getting out of a predicament can be a tad bit tough on a relationship too — in a fun way.
Escape rooms test your smarts and if you aren't too bright, then I suggest you take some smart cookies to help decode and put two and two together. But, you just might amaze yourself, as you figure out the puzzles, riddles, secret codes and garbled hints.
My first exposure to escape rooms was from TV's " The Big Bang Theory." In one episode, the gang visited an escape room in California. The room featured a chained up zombie that tried to eat your brains, as you raced the clock to hopeful freedom. This episode, no doubt, fuelled many TV viewers with the notion of wanting to visit a local escape room. Lethbridge has two. And, both are great ways to spend an evening or afternoon.