Tokyo Police Club sound still arresting listeners
Posted on September 30, 2016 by Sunny South News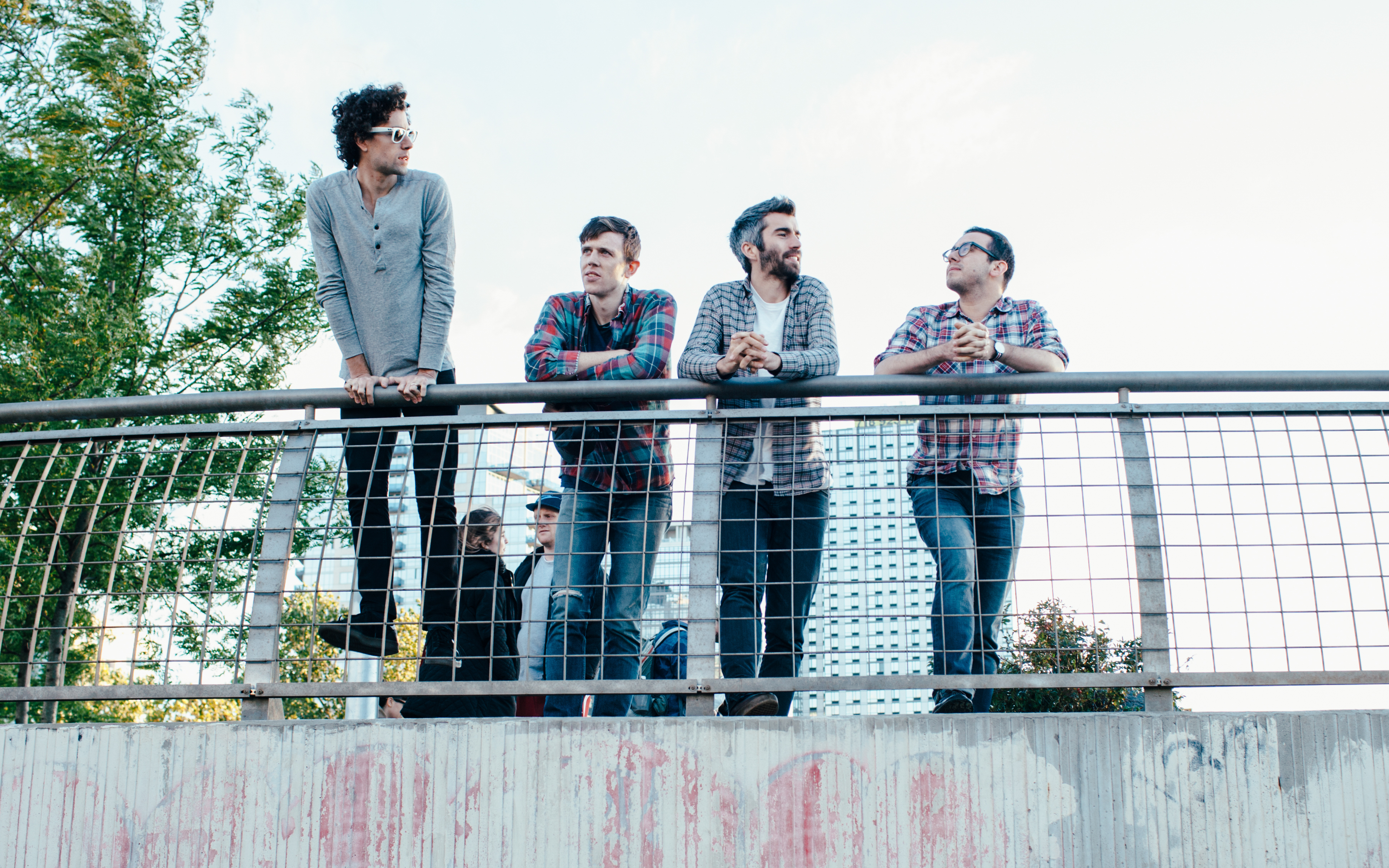 Tokyo Police Club Brooklyn, New York October 2015
By Stan Ashbee
For the Lethbridge Herald
Tokyo Police Club, according to the Canadian indie alt-rock band's keyboardist/vocalist Graham Wright, has been lucky to have a consistent core in Canada the band can always count on. The band recently released part two of their "Melon Collie and the Infinite Radness" EP Sept. 23 and the critically lauded four-piece will be performing in Lethbridge Sept. 30 at the Studio Nightclub. The first part of the EP, released earlier this year, marked the band's first release since the "Forcefield" LP in 2014. Tokyo Police Club also celebrates the 10-year anniversary of their debut EP, "A Lesson in Crime." The band's hits include "Bambi" and the latest single, "My House."
The quartet has received multiple Juno and Much Music Video Award nominations and have performed at many top-notch festivals around the world including Coachella, Bonnaroo, Lollapalooza and Glastonbury. Tokyo Police Club's fall Canadian tour kicked off Sept. 27.
"When you've been around for 10 years, everything you do is sort of 'in support' of yourself. You've got to put stuff out to tour, so you kind of tour in support of the releases but the releases are just as much to support the tour," said Wright, in regards to the latest tour.
"You're writing music — that's the whole point, you've got to get it out there somehow but I don't know what's the cart or what's the horse anymore. Not that it really mattered in the first place," he added.
Wright said if you say something about a new album before someone hears it — listeners tend to hear it through that filter.
"The first one's a little more like guitar 'rocky' and the second one is a little more guitar 'poppy.' We made them in roughly the same time period. I think if you listen to them back to back, they're going to have a cohesiveness but at the same time, they did sort of naturally slot themselves into things and then the second part is definitely a little more — 'shiny' is the wrong word — but 'catchy,' 'bouncy,' whatever that is," explained Wright.
Tokyo Police Club, Wright noted, has been very fortunate being a part of the Canadian musical soundscape for the past decade.
"This country has a tendency to take care of its own. Especially when we came out, we were not in the first wave but maybe in the second wave of cool, Canadian indie rock people liked. We were endeared by a certain number of people in this country who were just sort of being in that scene at the time and into those bands at the time. Those people, more or less, have stuck around and I think they've changed and grown and there's new people," he said.
Wright noted when everyone is looking at you and then nobody is looking at you is when new music can grow and make a resurgence. "It allows the scene to diversify and go into some interesting new places, which I think, is what you need. That's the ecosystem you're in," he said.
Right now, Wright said, the band is having fun at this point in the band's illustrious and musically-diverse career.
"We're pretty good at it, it's not extremely difficult to go up there and play these songs we know like the back of our hands. In a way, I think we've never enjoyed it or appreciated it more. To still be doing it 10 years in," Wright said, adding the band is grateful every time they go out on stage.
According to Wright, some of the U.S. shows the band played this year were some of his favourite shows in the band's history.
Wright added it's been a long time since the band has been to southern Alberta. "Thanks for waiting everybody," said Wright.
Advance tickets for Tokyo Police Club, Born Ruffians and The Elwins are available at the Studio Nightclub for $30. For more information visit online at facebook.com/ThinkTankEvents.