Mariana's Trench cancels part of Canadian tour
Posted on November 1, 2016 by Sunny South News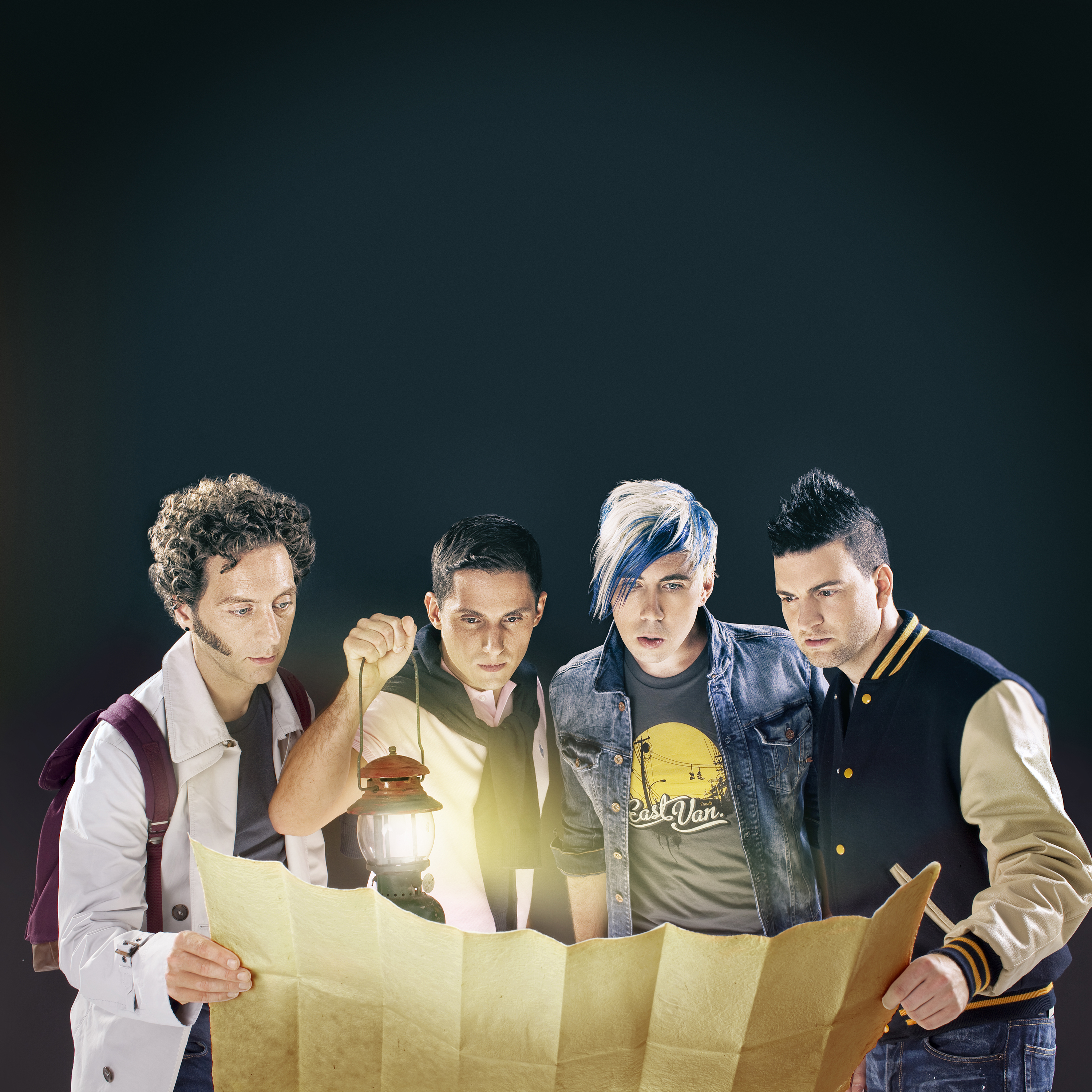 By Stan Ashbee
Southern Alberta Newspapers
*According to the CanAlta Centre website, the upcoming Mariana's Trench/Shawn Hook concert this month in Medicine Hat has been cancelled. It was stated on the website the first 10 shows of the "Mariana's Trench and the Last Crusade" tour, set to begin tonight in Prince George, BC have been postponed due to an illness within the band. Unfortunately, the tour is unable to reschedule the Medicine Hat concert.*
Stan Ashbee, from the Sunny South News, had a chance to speak with guitarist Matt Webb from the band prior to the cancellation of the Medicine Hat show. The story would have ran in the Medicine Hat News, prior to the show. Here's the piece.
Astoria, is the fictional doomed town in the 1980s coming of age fantasy adventure film "The Goonies" — it's also the inspiration and title of the latest album from the Vancouver punk/emo rock band Mariana's Trench. The band's hits include "This Means War," "One Love," and "Stutter." The BC-based quartet released "Astoria" in 2015 and have toured relentlessly in support of the album for the past year. Their debut album "Fix Me" was released in 2006, the band headlined events at the 2010 Vancouver Winter Olympics and the 2015 Pan Am Games in Toronto, the band won the 2013 Juno Award for Group of the Year and the band's lead singer Josh Ramsay was nominated for a Grammy for Carly Rae Jepsen's hit "Call Me Maybe."
Guitarist Matt Webb said the band has been incredibly busy.
"We had an earlier Canadian run and then we spent months and months in the U.S. touring all over the place down there. We just did a brief tour of Europe," he added.
Webb noted every time the band plays at home it allows them to play bigger venues, with bigger production elements on tour they wouldn't normally have.
"I think we're going to probably play a bunch of stuff we haven't touched for awhile. Obviously, all the new material, as well. It's going to be a hell of a light show and stage show and it's fun. You get up there and you're living the dream every night. I think it really translates to the crowd and they'll see we're having a good time. In return, I hope they will as well," Webb explained.
Webb said the band just released their latest single, "Who Do You Love" with a brand new video.
"It's my personal favourite video we've ever done. It's a really cool thing where we usually take our video budgets and blow them on fancy cars, helicopters and explosions but this time around we thought maybe we would actually do something productive and give back a little bit. That's what this video is all about. It pulls on the heartstrings a little bit and I'm pretty excited about it," he said.
Right now in Canada, Webb said, there are so many fantastic Canadian artists kicking ass including the band's opener Shawn Hook.
"Canada has so much musical talent. This tour, in particular, we're bringing out Shawn — who impresses me every time I hear a song from this guy. He's so talented and his songs are so great. It's a joy to watch him play and I'm excited to be sharing the stage with him," Webb said.
He noted while the band was recently on tour in Europe he heard Canadian artists on the radio left, right and centre. "That's pretty awesome to kind of take over the world like that."
Webb added U.S. support has been really strong with the latest album, as the band finished up a whole slate of shows this past year and support is growing thanks to word of mouth from fans.
"Everybody seems to tell a friend whenever they come to the shows. Usually, when we come back to a market over again, it increases every time and it's always such an encouraging thing when your business is growing like that and people are singing along to your songs. It makes me very happy," Webb said.
After the Canadian tour this fall, Webb added, the band hopes to tour Australia and head back to Europe after the holidays.
"Then, hopefully some Canadian summer dates and U.S. stuff. I really don't know. Nothing on the books right now but that will change very, very soon," he said, adding the new album still has a lot of life yet.
"We'll be promoting it as hard as we can," he said, adding maybe next year fans might hear new music from the band.
"It's still a little early to tell on that one."