Picture Butte Chamber hosting election forum
Posted on September 24, 2019 by Sunny South News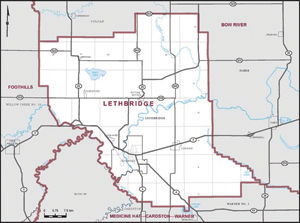 Sunny South Graphic from Elections Canada
By Nikki Jamieson
Sunny South News
An election forum will be held this week in Picture Butte.
Hosted by the Picture Butte & District Chamber of Commerce, the forum will take place on Wednesday, Sept. 25.
"The Picture Butte Chamber of Commerce election forum is a great opportunity to hear responses from all candidates running for election on issues effecting business and life in Small Town & Rural Alberta," said Picture Butte Chamber President Ed van Werkhoven.
As of press deadline, the candidates for the federal Lethbridge riding are Marc Slingerland for the Christian Heritage Party, Rachael Harder for the Conservatives, Stephnie Watson for the Green Party, Amy Bronson for the Liberals, Shandi Bleiken for the NDP and Grant Hepworth for the People's Party of Canada.
The forum will take place on Sept. 25 at the Picture Butte Community Centre. Doors open at 6:30 p.m., with the forum going 7-9 p.m.