Canadian comedy has a new name — Michael Moses returns to the southern Alberta stage
Posted on August 3, 2021 by Sunny South News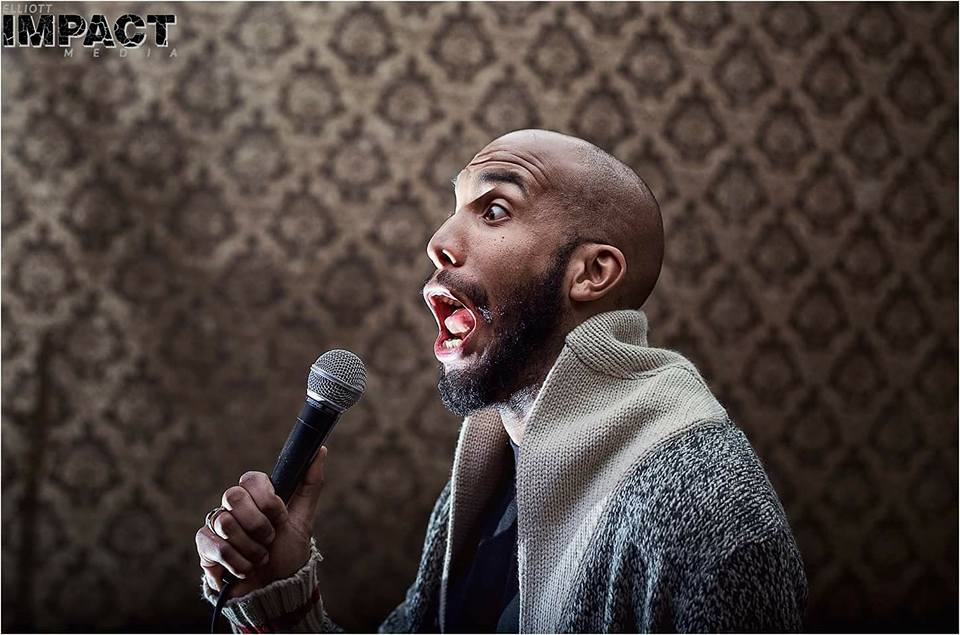 By Stan Ashbee
Southern Alberta Newspapers
Live comedy is back, and former Coaldalite and stand-up comedian Michael Moses returns to southern Alberta with three performances at the Good Times Comedy Club in Lethbridge Aug. 6-7.
From small beginnings in Coaldale to "making big moves in the world of stand-up comedy," Moses is one of Canada's "fastest rising stars" — who was quickly signed to the Yuk Yuk's comedy roster, touring the country and beyond. Moses has performed at the historic Massey Hall in Toronto (working with legendary comedian Robert Klein), performed at the Seattle and Halifax comedy festivals and has been featured on CBC and YouTube.
Moses grew up in Coaldale, after moving to the small town in Grade 4, where he attended Jennie Emery, R.I. Baker and Kate Andrews schools. It was in high school when Moses began honing his comedic chops, after listening over and over again to Dane Cook comedy albums — while on school sports trips.
"We would just laugh and we would play it over and over again. You're sitting in the back of the car and you're reciting the jokes," Moses said, adding Dave Chapelle's sketch show was also an influence early on. And that's when Michael's love of making people laugh took shape.
According to Moses, growing up — a lot of other kids also lived in Coaldale during his formative years. "It was awesome. I played soccer every year and you played against your friends. I would skate at the skating rink every winter and swim at the pool every summer."
"It was great growing up in Coaldale," he added. "And you could just walk and you didn't have a cellphone. You pretty much just walked over to a friend's house, knocked on the door and walked in."
Up until recently, there seemed to be only music venues and open mic nights — but no local stages to do stand-up in the area. A while back, Good Times opened up and last year Moses worked the room professionally, "which was great — filling the club with friends and family and making fun of them at their expense," he joked. "I like coming back. I like seeing everybody and seeing friends and family. This will be the second year I'm back and looking forward to it."
During the pandemic, many entertainers turned to virtual entertaining online, which even included creating sketch shows to build an online presence and to fill the void when not out on the road performing live.
"Doing sketches in my backyard or anything around the house I could try to make funny — I would do that," Moses noted.
Getting back out on the road and performing live is great, Moses added. "To feel that energy. People seem to want to come out. The clubs and the rooms are filling up. It's great to come back and have a good time."
Canada's live comedy scene, Moses pointed out, is very resilient — but is small, compared to stand-up in the United States. "You get to know everybody and you get to tour around."
When the pandemic hit, comedians went straight to developing and offering virtual shows to keep fans entertained.
"And now we're back. People are putting on new creative shows and the shows are getting better and so are the audiences," said Moses. "We do produce some of the funniest people in the world. It's just, we're so small. You can't make it here. You have to leave to the United States."
"We're a big country, but a small population," Moses added.
As for the rest of 2021, Moses plans on continuing to tour, meet people across the country and is putting together a comedy album. "And eventually move to New York City," he confessed.
Check out Moses on YouTube, Instagram and online at michaelmoses.com.
Moses said he's excited to be back in southern Alberta, "and perform for the town and city that raised me."
For more information about Michael's upcoming performances check out goodtimesyql.com.