High call volumes and code red events significant increases again in 2022
Posted on December 8, 2022 by Sunny South News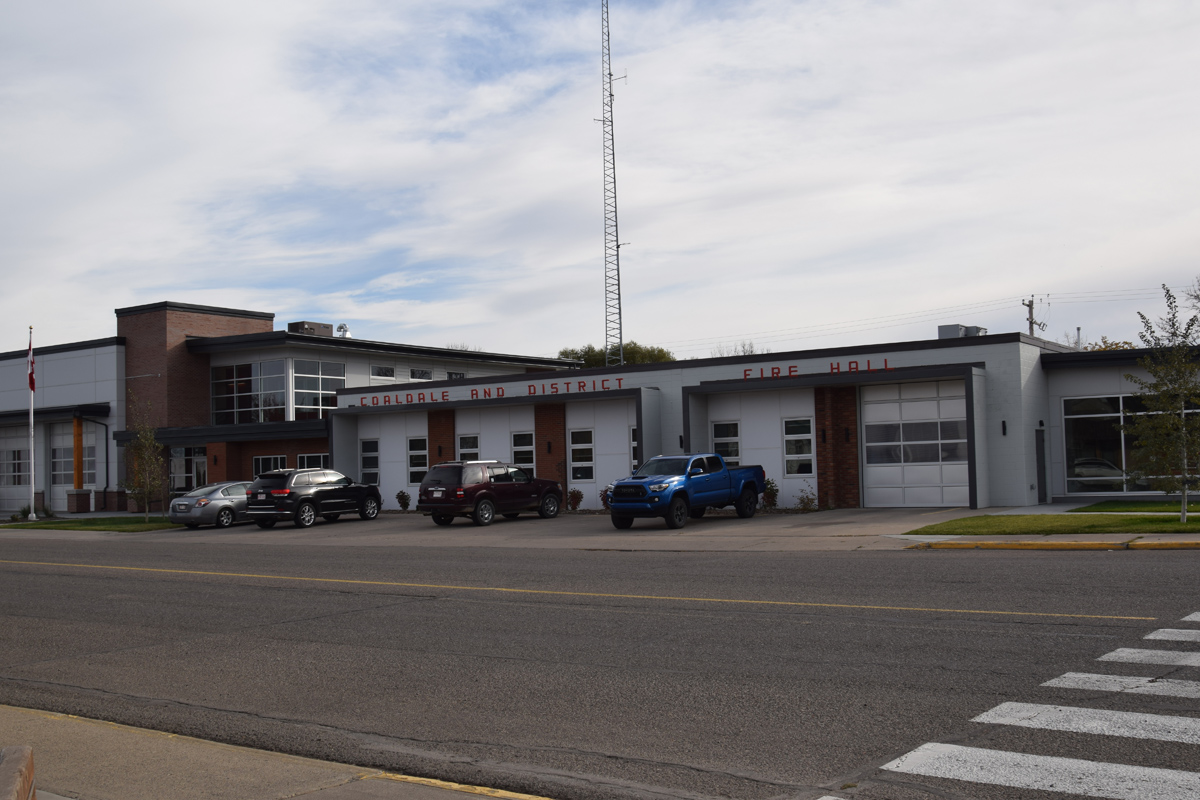 Coaldale's Fire Hall
By Erika Mathieu
Sunny South News
Code red events have doubled in the Town of Coaldale since 2021.
Coaldale's Director of Protective Services and deputy CAO, Kevin McKeown shared the Q3 update for the Coaldale and Direct Emergency Services (CDES) during the Nov. 28 council meeting.
The 2022 findings revealed an ever higher volume of calls to date for 2022 when compared to one year ago. The department reported 466 calls in 2020, a record at the time for the department. This number increased to 544 in 2021, and are anticipated to rise to 600 by the end of the year.
McKeown told council the department had already received 296 medical calls by the end of Q3, noting, "we have already matched medical calls compared to 2021," which saw 298 medical calls for the entire year and added if monthly averages are maintained, the department could hit 650 calls this year.
As total call volumes have increased, so have code red events. According to McKeown, the frequency of code reds, "Continues to go up this year, quite significantly." The total number for 2021 reached 33, and was cause for alarm, as this meant there were 33 separate times the fire department was requested to attend an EMS incident in the Town of Coaldale, and the ambulance is coming from another district, but there were no local ambulances available to respond. From January-September in 2022 alone, this number doubled. As of Sept. 30, there were 65 total code red events recorded.
In 2022, changes were made to EMS staff scheduling. Previously, staff worked on a 96-hour "flex core" schedule. In November, one of the two ambulances in town switched over to a 12-hour shift schedule.
"We won't know if any of the EMS changes are helping with that code red number until likely Q1 of next year once both ambulances are on 12-hour shifts," said McKeown.
While one of the ambulances in town switched over to 12-hour shifts last month, one ambulance is still on the core flex schedule. "We are still having issues with that one ambulance timing out and being shut down and leaving Coaldale with just the one in town."
McKeown said, "staff prefer the 12-hour shifts. The core flex they are basically stuck on that shift for 96 hours straight and it is very difficult to have a life outside of work." But said there are some challenges at this time as EMS staff currently do not have a designated place to work at the hospital.
There have been ongoing discussions between senior AHS staff, Taber-Warner MLA Grant Hunter, provincial EMS operations staff, and municipal leaders and elected officials in recent months, with the hopes of getting the go-ahead from the Province to allow Coaldale to take back its ambulance services which if approved, would run out of the Coaldale Fire Hall. According to McKeown, the prospect of transitioning away from a direct delivery agreement to a service provider contract with AHS EMS, but no final decision has been made on the matter yet.
McKeown said, "I've talked to a few of the staff and they are really excited with the potential solution of coming to the fire hall where we have an appropriate facility for them to report to work, for them to sit down, to eat lunch, and go to the bathroom or have a quiet room to do their paperwork. They don't feel like they have a home at the hospital, especially since the ambulatory clinic is getting busy now."