Coalhurst to seek bylaw enforcement for littering
Posted on January 13, 2023 by Sunny South News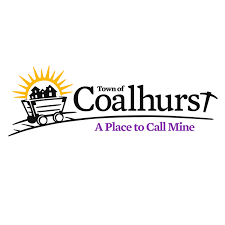 By Kenyon Stronski
Sunny South News
Starting off the CAO report at the Jan. 3 regular meeting of Coalhurst town council, Coun. Florence opened up questioning by initially asking about the housing needs assessment Coalhurst will be participating in, followed by a few questions about the new Community Peace Officer (CPO).
"One's about the housing needs assessment and the other is about the CPO. With the housing needs assessment, would it be Green Acres housing or would it be different housing?"
Interim CAO Jeffery Coffman responded, confirming it will be Green Acres in Coalhurst's situation. The assessment comes from Municipal Affairs trying to compile information to understand housing needs across Alberta and are asking municipalities for help in populating the data.
"It does force us actually to look inwards and determine what our local needs are. It also means that we get to look at our inventory and our capacity without the community and this can tie in with any conversations we may have with organizations. We could actually be working with the housing management being Green Acres just to help get some of this data put together because I know that they've got additional figures certainly for the region that may actually help them form our data sets that we're inputting. That's why when we did the virtual presentation, Municipal Affairs talked about accessing our local housing management body."
With the application still underway for Coalhurst's CPO program as they are yet to be appointed by Alberta Justice, Florence asked if it was true the CPO is unable to use the CPO vehicle due to the application not being complete.
"Yes, he cannot drive the CPO vehicle until he has been appointed CPO by Alberta Justice," replied Coffman. "We do have him in a town vehicle that does have bylaw enforcement on the side so he is out and he is responding to calls. He is doing regular patrols to certain areas as well so he does have a presence. It's not the nice CPO car but it's definitely a town truck with the logo on it and bylaw enforcement magnets on the two doors."
Closing the CAO report, Coffman wished to bring forward an issue that was brought to his attention over the holidays regarding their Recycling Depot.
"Members of the committee have noticed the last couple of days that again garbage has piled up along with boxes. Three employees spent about five hours cleaning up today and this is not a result of something that we're doing in our process. This tends to be the result of people just driving by and either throwing boxes or worse yet just dropping off boxes that aren't folded down which creates less space in the bin which creates more havoc for others. So, people end up not dropping it off and just adding it to the pile."
Options are being looked into regarding the issue, and Coffman confirmed they will be undertaking bylaw enforcement as if refuse is simply being left at the premises, it is considered littering.
"We will bring some strategy back at some point. Our Director of Operations (Kevin Lewis) has a couple of options in his mind for things that could be done."