New labelling program to help consumers choose local
Posted on March 28, 2023 by Sunny South News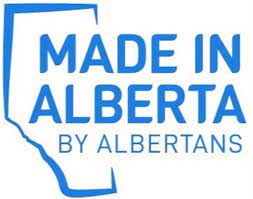 By Erika Mathieu
Sunny South News
A new labelling program will make it easier for consumers to support Alberta-made products.
On March 23, the Government of Alberta announced the Alberta Food Processors Association (AFPA) was awarded a $5-million agreement to deliver the Made in Alberta labelling program until May 31, 2027.
Although the Made in Alberta labelling program is voluntary for local producers and processors, the labels are aimed to, "help producers and processors market their products," and make it easier for consumers to choose and support the locally-produced food products and support the growing agricultural and agri-food processing sector in Alberta.
As part of the Province's announcement, Alberta's Minister of Agriculture and Irrigation Nate Horner, said, "This new voluntary label celebrates the safe, high-quality agricultural and food products that Alberta is known for here and around the globe. It will help consumers more easily identify Alberta products so they know their hard-earned dollars will stay in our province and support other Alberta families."
In January 2022, the Province launched a public engagement survey to collect feedback on a voluntary labelling program and noted the majority of Canadian provinces had some kind of voluntary labelling program in place to market products made in-province. Survey results also helped determine standardized criteria for using the label.
"The AFPA is honoured by the government's commitment to local food and beverage production. This program helps consumers and producers work together to easily identify the amazing products that are made right here in Alberta. By choosing a local product, you are not only helping the business but the community as a whole. Our members are proud of what they grow, produce and process and are excited to increase their local coverage in our province," said Eric Haak, chair of the Alberta Food Processors Association.
Products donning the Made in Alberta label are expected to hit shelves in the coming weeks. Producers interested in opting into the program can visit https://madeinalberta.co/apply/ to learn about eligibility criteria or to apply.