Ukrainian family finds refuge in southern Alberta
Posted on June 28, 2022 by Sunny South News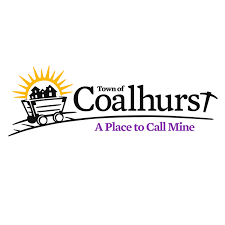 By Cal Braid
Sunny South News
The bad news is this: "above one per cent of the world's population — or one in 95 people — is now forcibly displaced. This compares with one in 159 in 2010," according to United Nations High Commissioner for Refugees. The good news is that it means there are potentially 94 people available to help the one.
Canadians consume news and information from around the world that never seems to fail to astonish and bewilder us. The sheer enormity of global unrest can be overwhelming. However, we can look to our neighbours to find a roadmap for direction when we wonder, "How can I help?"
Al and Sherry Silvaggio are two of those neighbours. Motivated by Russia's invasion of Ukraine, Sherry said that she's talked to others who have wanted to host a Ukrainian family but didn't know-how. Where others have struggled to connect with a refugee family, she said "it was actually quite easy for me."
She said that she initially found a couple of websites that were offering connections, but that she wasn't quite comfortable with. She didn't want to fall into a scam.
"Then I found a Facebook group that connected Canadians with Ukrainians," Sherry said. "The Ukrainian families posted their story; how many of them there were, where they were from, where they'd like to go, and then the Canadians could do the same. I said that we were a family of four, had two dogs, lived in Coalhurst near the schools, and within two hours, I had met this family that we have now. The man said that he had a job offer in Lethbridge. I didn't want to fall for any scams, but we talked for about a week and FaceTimed, and they seemed so nice and normal, so I said 'Yeah, let's do this."
"I started helping them with Visa applications and biometrics, and I set up a GoFundMe to pay for flights."
"I've talked to a lot of families that want to host, and on these Facebook groups, the host families can talk to each other to get ideas. There are steps you need to take when they get here because there are a lot of things that need to get done. Others have found refugees like I did, by reaching out directly to a family rather than going through host sites. The host sites check credibility, but they're not fast. Nobody that I know has found a family that way."
Unfortunately, "The airlines have been just horrible," Sherry said. "(They) flew LOT Polish airlines into Toronto and then Air Canada out of Toronto. And a piece of their luggage, which is everything they owned in the world was lost. (Also), the dog crate requirements for Polish airlines and Canadian airlines are different. When the family arrived, they brought two dogs and were not allowed to use their crates on Canadian airlines, so they had to miss their flight and Uber out into Toronto to find a pet store. They spent $140 on new dog crates, and neither LOT or Air Canada has found their luggage. I hate to say it publicly, but they're no help."
One might assume the paperwork and documenting process would be arduous, and it is somewhat, but Sherry explained that it wasn't the biggest headache in getting her refugee family here.
"Well, we've had problems with that too, but it's less frustrating than the airlines. One of the girls' biometrics and Visa didn't arrive in time. We had bought them tickets from Toronto to Calgary for $190 a seat. I spoke to the airlines myself and said the GoFundMe money would be released by Monday, but we wanted those seats specifically because the price was something we could afford. I asked, 'Will they be available Monday?' and they said 'Absolutely.' Then on Monday, they said, 'Oh…no. That seat sale's over.' It was suddenly $400 a piece. Same plane, same seats. I said, 'So there's nothing you guys can do given their situation?' They said no. They would not do a single thing."
At Service Canada, the lineups were out the door, so they applied for all their social insurance numbers online. Next up was the registry office to get them an Alberta ID and apply for a health care card. Then off to the bank. "ATB has a special account that they're offering to Ukrainians," Sherry said. "So, we set up a chequing account. They're also offering a credit card to Ukrainians that helps them build Canadian credit. So that helps. You have to get them a new SIM card with a Canadian phone number, and they have to do a panel exam at the Bigelow Fowler Clinic. There's a lot to get done, but it can be done in a couple of days if you have the time."
The Ukrainian family has an open-ended invitation at the Silvaggio home, although they want to find a place of their own. The father has been working since they arrived, and the mother just recently started a job of her own. About the timeline, Sherry said, "We don't know. We don't really care. We love having them."
So far, there has been no financial support from the Canadian government, but Sherry recently found a subsidy that allows for an unspecified amount for each member of a refugee family. However, she says, "The community has absolutely stepped up."
Sherry says that they used the Facebook group called UAdopomogaCANca to meet their family, and recommends the following FB pages:
Project Sunflower Aid Society
Canada – Host Ukrainians
Alberta Hosts for Ukrainians Support & Info