Tales of a Charlie Brown Christmas
Posted on December 22, 2015 by Sunny South News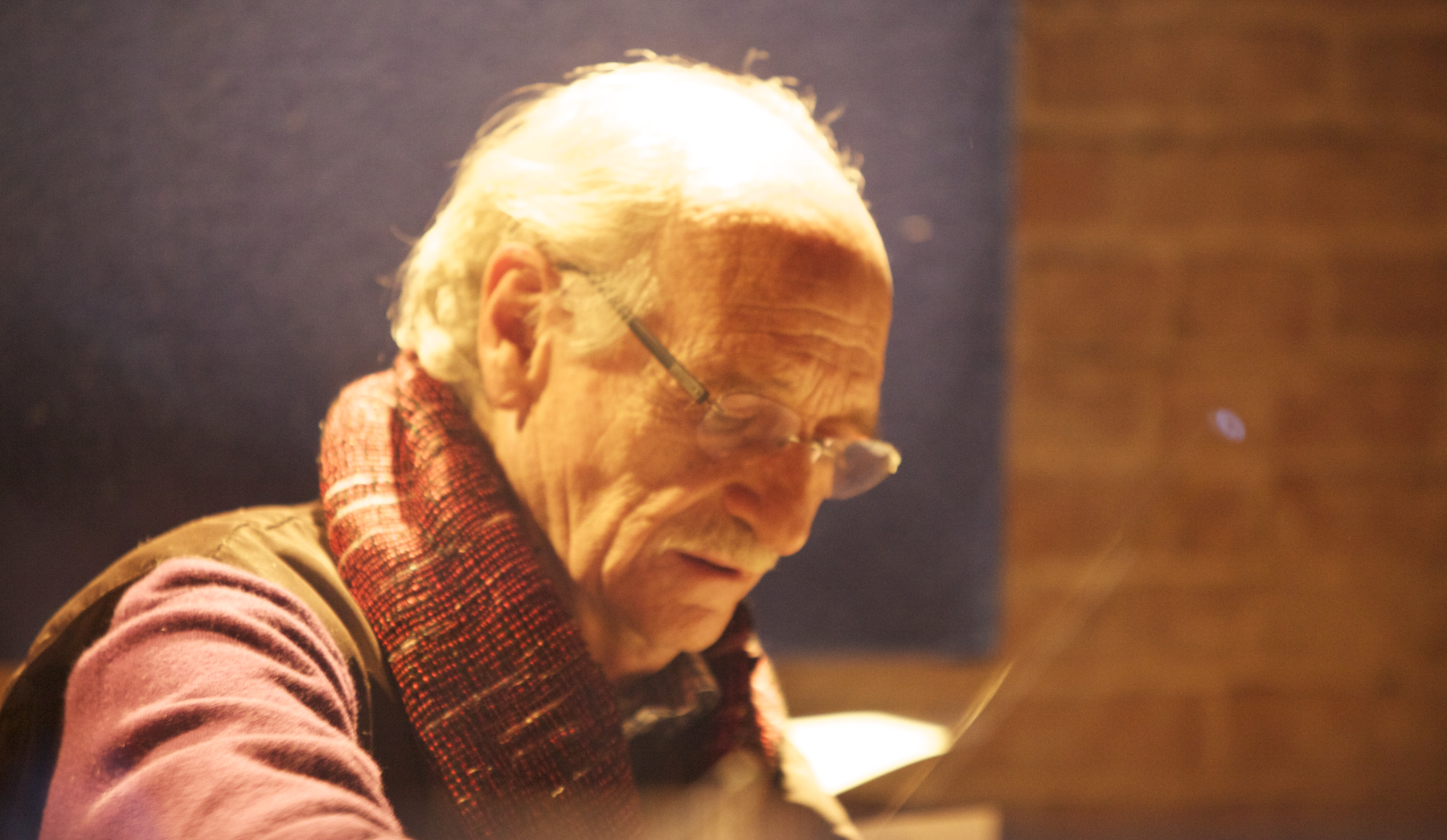 By Stan Ashbee
Christmas time is here and Jerry Granelli, iconic drummer from the Vince Guaraldi Trio, just wrapped up Tales of a Charlie Brown Christmas 1965-2015 — a coast-to-coast Canadian tour in celebration of the beloved holiday special's 50 years of Christmas magic. The Jerry Granelli Trio kicked off this year's tour in Calgary at the end of November and wrapped up in Newfoundland last week.
"I've done it for the last two years. This is the third year. I didn't do anything, I wouldn't do anything with this music for the past 47 years. But, I could actually begin to see how I would make a piece out of it, that wasn't a trip down memory lane. That's why I came up with the title, 'Tales of a Charlie Brown Christmas.' I could see it had to have the elements and the story of how it happened. Even more importantly, with a great trio," said Granelli.
"We really play the music. Stretch out the music like it's never been heard," he said, adding the three-week tour, with a quick stint in the U.S. has been amazing with packed houses everywhere.
This tour, Granelli noted, had all the elements similar to the holiday special. "It just connects people. It still is acting like a great gateway for people who would never go to a jazz concert. They sit through 45 minutes or an hour of real music. It's cool," he said.
Over 40 years ago, Granelli found success as a jazz drummer for Guaraldi. The Canadian musician is a bonafide veteran of both the San Francisco and New York jazz scenes. Granelli also received training from Dave Brubeck drummer Joe Morello and he became a session player, securing a gig playing, recording and touring with Guaraldi's band. He also provided the beats to the classic Charlie Brown "Peanuts" theme song.
Throughout the 1960s, Granelli performed with some of the biggest names on the scene including Lou Rawls and Sly Stone. His improv trio also opened for legendary comedian Lenny Bruce and shared a bill with Jefferson Airplane and The Grateful Dead, with the trio hitting the road with the Dead in 1971. From the mid-1970s until the 1990s he taught music in the U.S. and in Halifax, where he founded the Jazz East organization and the Creative Music Workshop. But, Granelli continues to record and perform live on the road.
"I have hardly been home since the beginning of September," he noted, adding he has released a new record and has two records due next year including a solo project. He has also created a choir piece, which premiered in Canada and the U.S. and a concerto and will be heading to New York a few times in 2016.
But, Granelli added, the live music scene isn't as vibrant as it used to be. "It's completely changed. We're living in a different world. People don't go — when you think of audiences used to hear a band for two weeks in a town or a week. Now, you're lucky if you hear somebody for one night and then they have to go on because you have to play in a different place every night. It's a totally different world in that way. All the local jazz clubs are pretty non-existent. It's not the best of times for all of us and the music," Granelli said.
Even though the live music scene has changed, Granelli figures he's not going to stop until he's really good and ready.
"Or people just don't want to hear me play anymore," he added. He asked — Why would you give up such a joyful thing in your life?
"It keeps going and keeps providing tremendous joy and energy. It's just a good time."
Last year, Granelli performed in Calgary and southern Alberta wanted him to return and so he kicked off this year's tour in Cowtown before heading west to Vancouver. "It was more people this year," he said, about Calgary and fans seem to really want him back year after year. "That's pretty miraculous."
Granelli loves to play but teaching, which he also loves, is how he makes a contribution to his community in Halifax, where he has been a part of the Creative Music Workshop for the past 20 years.
"To the young people — you never know who the next young person is going to be. Sure, somebody might hear a concert and go, 'I want to play music' but to get to work with somebody over a long period of time is really quite amazing. I love doing that and I will continue to do that, as well," he said.
Canada has always been supportive of Granelli's work and Canada has been one of the only few places in the past and hopefully in the future, he noted, that supports the arts and individual artists through funding for projects. "It might not get funded somewhere else," he said.
Now that Granelli's tour has wrapped up, he said he has to get back home to start working on his new recordings.
"I'll probably finish the solo one the next time I have off, which is in January and February," he said, adding then next December he will complete the second project and other projects will continue in 2017.
"It's a time in life where there's been a lot of things. It's been fun and it's been a great journey to be on. To keep trying to follow the music and I'm a believer in that. That's what I was taught. As long as the music keeps leading me somewhere, I'm in," said Granelli.