The Norland's local history and hospitality
Posted on June 1, 2016 by Sunny South News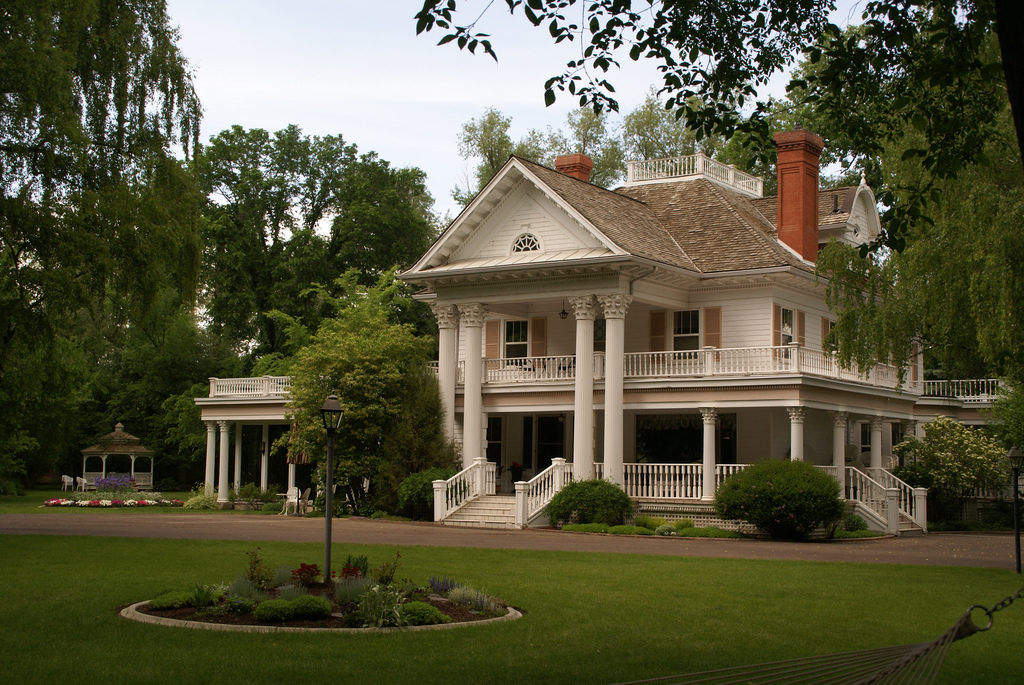 By Stan Ashbee
Sunny South News
Lethbridge County is home to the Queen of the Prairies — otherwise known as The Norland. A piece of local history, which hosts weddings, receptions, conferences, retreats, corporate events, celebrations and is a luxury bed and breakfast. The 1910 Victorian mansion celebrated its centennial in 2010. Once upon a time, The Norland was originally built by C.R. Daniel and was also known as the Daniel Mansion.
Karen Fritz and her husband purchased the historic homestead 20 years ago and started the bed and breakfast portion of the multi-faceted facility about 12 years ago. Fritz added The Norland started offering wedding ceremony opportunities close to 10 years ago and later added reception opportunities by building a concrete pad for a tent and public washrooms.
"When we first started the B & B, we pretty much gutted the second floor and re-did a whole bunch of stuff there and spent a lot of money there and added bathrooms to the top floor. After we added on the amenities with the washrooms and so forth — two years ago we added kitchens and laundries at the top of the house. The two upstairs bedrooms are actually fully-equipped suites, for short-term rental. If people come to town for a month and want an alternative to a hotel," Fritz noted, adding the B & B is open all year and weddings can be held all year too — thanks to a lap pool, hot tub and weight equipment area being converted into a ballroom for year-round events.
Wedding ceremonies, Fritz said, are usually held in the garden and inside only if it is raining. This year, she added, The Norland has 34 bookings, which are mostly weddings — along with other events such as showers, fundraisers, anniversaries, and personal parties of all sorts.
At the B & B, Fritz said, there are six rooms available. Three double-occupancy rooms and three joined rooms in a suite with one bathroom, which Fritz said are great for families.
"We never rent the rooms separately," she said, and guests never have to share bathrooms, as each room or suite has its own bathroom.
Many locals, Fritz said, use the venue for weddings and other events but others come from Calgary and abroad to use the facility for destination weddings, where they can invite their entire family. Guests of the B & B also come from all over the world to stay at the local historic tourist attraction.
As for renting the tent for receptions or other events — the tent's capacity is 300 but Fritz added she has had 350 guests in the tent and it seemed to work out well.
"If you don't need the dance floor, you can put people on the dance floor," she said.
According to Fritz, there are a few packages to choose from for weddings including a ceremony only package, an outdoor ceremony/ballroom package for 100 or less, and an outdoor ceremony /tent reception for more than 100 people and up to 300 guests.
Recently, the tent was sold to The Norland's exclusive caterer, LA Chefs.
"Now there's two contracts."
"If they have the reception there, they contract with them directly for the reception and they contract with me for the ceremony and photographic privileges and things like that," said Fritz.
Fritz added if potential customers would like pricing packages for weddings contact her by e-mail or by telephone. "I find out a little bit more about what they want and I send them the appropriate price package," she said.
For more information visit online at http://www.thenorland.com. The Norland is located at the east corner of Sunnyside Road and Jail Road or Secondary Highway 512.