Lee in much deserved limelight for her advocacy work
Posted on July 5, 2016 by Sunny South News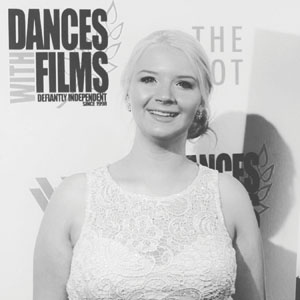 By Stan Ashbee
Sunny South News
Former Kate Andrews High School (KAHS) graduate and Coaldale resident Alison Lee (pictured right) has been in a much-deserved limelight as of late.
Recently, Lee was invited to Los Angeles, CA to the film premiere of NHL hockey legend Theo Fleury's latest documentary, "Victor Walk." Lee appears in the film talking about her personal story in regards to being an advocate for child sexual abuse. "Victor Walk," Lee noted, is a follow-up to Fleury's previous documentary, "Playing With Fire," which is based on his life of being abused.
"The second movie is about him taking a stand and becoming an advocate for child sexual abuse. In there, the story is based on travelling to Ottawa and him walking from Toronto to Ottawa. He walked that distance and decided he was going to do that to bring awareness to child sexual abuse," Lee explained.
Throughout the movie, Lee added, people share their stories and what impacts they've made regarding being an advocate for the cause.
"The whole thing revolves around this 10-day journey of Theo walking between Toronto and Ottawa. And then again, in the second year, the second 'Victor Walk,' he walked from Calgary to Edmonton. It's a big story about advocacy and the challenges of victims' faces and to bring more awareness to the subject," she said.
Lee said there is a part in the film featuring her story of being abused and how she's been a strong advocate including her fundraising efforts and the monies she's helped raise for Little Warriors. Fleury visited Coaldale a few years to help Lee with her Shed Light On Child Sexual Abuse tree lighting ceremony, where the local student, at the time, sold light bulbs to raise funds.
The experience of attending a red carpeted film premiere in Hollywood was amazing for Lee.
"The movie actually premiered at the TCL Chinese Theatre, which is a big movie theatre," she said, adding the latest Disney/Pixar hit "Finding Dory" also premiered at the theatre recently.
Being a part of the entire process for Lee has been amazing and everybody involved is now family, Lee said.
"Theo is definitely my big brother and if I ever need something from him, he's always there. I've built a pretty strong lifelong relationship," she said.
Also recently, Lee met with Prince Edward, Earl of Wessex and his wife Sophie, Countess of Wessex in Calgary for a royal reception. Prince Edward is the youngest child of Queen Elizabeth II. Prince Edward visited Calgary to present achievement awards to 150 young Albertans.
Lee will also receive a Queen's Golden Jubilee Medal at the end of July. According to Lee, there are eight students chosen out of Alberta that show extraordinary volunteer efforts throughout their years in high school. "I was chosen from my high school to apply for the award. Each student in Alberta, at a high school, is given a premier citizenship award if they're chosen and from that they take every student nominated for the premier citizenship award and they choose eight students for this," Lee explained.
As for the past year, Lee just completed her first year of post-secondary education in Medicine Hat and will return in the fall for her second year. "Then, I will transfer back to the University of Lethbridge to finish my bachelor's degree. And then I will attend law school after that," she said.