Introduction of new Coaldale SRO and municipal traffic officer
Posted on March 1, 2017 by Sunny South News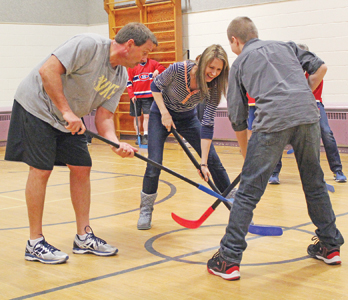 Introduction of new Coaldale SRO and municipal traffic officer
Coaldale RCMP
On Feb. 27, the Coaldale RCMP launched a new program in Coaldale.
A new School Resource Officer (SRO)/Community Peace Officer (CPO) Jerry Gurr will assumed this role, as of yesterday.
Additionally, a dedicated RCMP traffic enforcement officer, Constable Stephen Fyfe, began his traffic duties yesterday within the Town of Coaldale. The Coaldale RCMP, working closely with the Town of Coaldale, now have CPO Gurr to carry on the school resource officer role for the Town of Coaldale.
Staff Sergeant Glenn Henry stated in a recent media release, "CPO Gurr is a welcome addition, being a former Lethbridge Regional Police Service (LRPS) member, a former trained school resource officer and a well known long-time resident of Coaldale."
The Coaldale RCMP will be working very closely with CPO Gurr and will be assisting him with his duties at the Coaldale-based schools. The Town of Coaldale and Coaldale RCMP will conduct another review at the end of the school season/start of the next school season to determine the effectiveness of this service delivery model.
Constable Stephen Fyfe has been appointed to dedicated traffic duties in Coaldale. He will assist CPO Gurr sin school zones in Coaldale and overall monitor the town for traffic violations with the hope to change poor driving habits and deter traffic violations — keeping the highway and streets in Coaldale safer for our residents.
Drivers, next time passing through Coaldale remember there may be an increased traffic enforcement presence during peak driving periods.
All motorists are reminded to obey the traffic rules including speed zones, seat belts and distracted driving.