Good Grief — It's Budget 2017 Little Bow MLA says it reeks of debt
Posted on April 4, 2017 by Sunny South News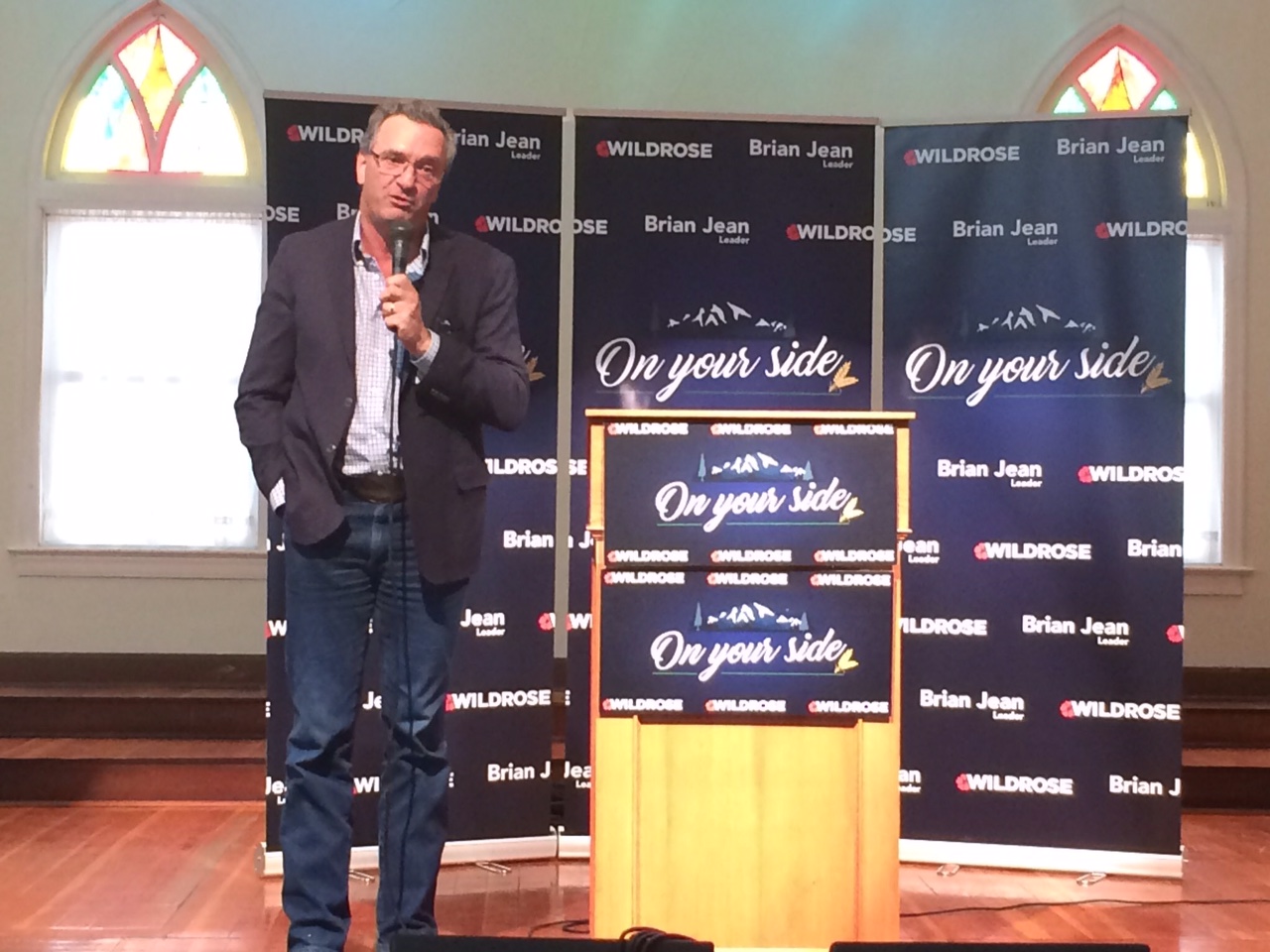 By Stan Ashbee
Sunny South News
Alberta passed its 2017 Budget last month, which promises to build on many things including jobs, supporting sustained growth through investment in critical infrastructure and implementation of the Climate Leadership Plan and much more. The 2017 Budget promises to reduce school fees, provide carbon levy rebates, will include $21.4 billion in 2017-18 to provide long-term stable funding for health care including $2 billion for home care and community care, and $500 million will be dedicated for 26 school projects including eight brand new schools, nine replacements of old ones and seven modernizations. The budget will also dedicate $826 million for employment and income support and $257 million is allotted for adult and child health benefit programs.
For families the 2017 Budget, through the Alberta Child Benefit will provide $174 million in 2017-18 with up to $2,785 each year to Alberta's most vulnerable families, in support of about 200,000 children.
Budget 2017's Capital Plan will support $29.5 billion in infrastructure projects over four years including $7.6 billion in municipal infrastructure support and $4.8 billion under the Municipal Sustainability Initiative (MSI) and $3.1 billion for roads and bridges.
According to the Alberta government, cost savings measures include reducing salaries of the highest paid CEOs of 23 provincial agencies to save $16 million per year, amalgamating or cutting 26 agencies, boards and commissions and signing a new agreement with Alberta's doctors that will save $400 million this year.
Wildrose Little Bow MLA David Schneider said 'debt' would sum up Alberta's Budget 2017 in one word.
"It's an historic amount of debt the province will be in by the end of this budget — it's a three-year budget. By 2019 and 2020, I think it's a $71 billion debt. We're looking at a $10.3 billion deficit again this year. It just reeks of debt all the way through it. It's a disaster. I think all of the economists you watch or read in Calgary and in Edmonton all feel the same way. Finance Minister Joe Ceci made a tour down to the Edmonton and Calgary chambers of commerce, after the budget was delivered. He did not get a great reception at either one of those. Those are the people that represent people in business. They're suggesting to Mr. Ceci there's no clear path back to balance and that's what is required," noted Schneider.
Schneider said he believes it was the Edmonton Chamber of Commerce that would actually like to see a program service review and the chamber, according to Schneider, eventually offered to help and meet with the government to come up with some cost-cutting ideas.
"This is how serious they know this is. The finance minister said he doesn't want anything to do with a formal review. He's certainly willing to meet with business groups and continues to say Alberta is still in the best balance sheet in the country and we're still in a net asset position. Is that the definition of when we've gone too far? Is that the barometer we're setting our numbers by? Good grief, when we get to that point, have we gone too far or is that where we start looking around to determine if we're going too far?"
Schneider said he believes the Calgary Chamber of Commerce feels the same way, in that the budget is a disappointment. He added he believes it was the president of the Calgary chamber that said Alberta needs to look around at its neighbours.
"Like B.C. and pay attention to how they pay less per capita for public services. I think Alberta's budget is $25 billion per year to pay wages, salaries and benefits. Nobody wants to take a pay cut, especially when times are tough, that's understood. But, everybody wants a bigger piece of the pie when oil prices go up. Oil companies themselves cut expenses by 10 per cent and offered people a package if you want to go, but if you keep your job you're going to have to take a 10 per cent cut. They're just trying to stay afloat and fight again another day. This is absolutely lost on this budget. If we want to ride down that road or that rollercoaster with salaries, they have to be prepared to go down when the price of oil goes down. There's got to be a balance some how," he said.
In regards to the Keystone pipeline, Schneider said anything to do with Keystone will have something to do with Alberta and that's all good news for Alberta.
"Our government appears to be doing its best to stay on-side with the U.S. president and I think they're looking forward to consultations to see how this will go. Now, of course, that's the one that's going to be a big fight too, even in their own country. They've got a lot of environmentalists that are going to be all over that. Keystone — certainly, we are all in favour and glad to see this government is on-side with that," Schneider noted, adding another project would be Energy East, which would get oil to the eastern provinces from Alberta.
"I think the NDP are showing they have some interest in seeing that happen too. Those are all good things for Alberta, no question," he said.
Schneider also discussed the notion of uniting the right with the Wildrose Party merging with the Progressive Conservatives in Alberta. He said newly elected PC leader Jason Kenney and Wildrose leader Brian Jean met recently and a caucus meeting followed. It was determined a unity discussion group would be formed.
"I don't know what Mr. Kenney's people are. I do know we put five people forward — two are caucus members, two are members of the executive committee of the party and one is the lawyer that will be charged with taking care of the grassroots members' interests in any discussions. Mr. Kenney has put together something similar," he explained.
"It's all about getting in a room and I think over the next six weeks they'll be determining what we do have in common and what may be points we will have to spend some more time discussing," Schneider said.
Schneider added he believes what the Wildrose and the PCs have in common will far outweigh what the two political parties do not have in common.
"There may be some sticking points there that certainly have to be ironed out. I think it's just inevitable, when you have two parties. Even though they are all both conservatives — there's bound to be something. The Wildrose split away from the PCs. One of the bigger issues was property rights. That's going to have to be a pretty big discussion between the parties," he said.