Security training a step in the right direction for Coaldale resident
Posted on May 2, 2017 by Sunny South News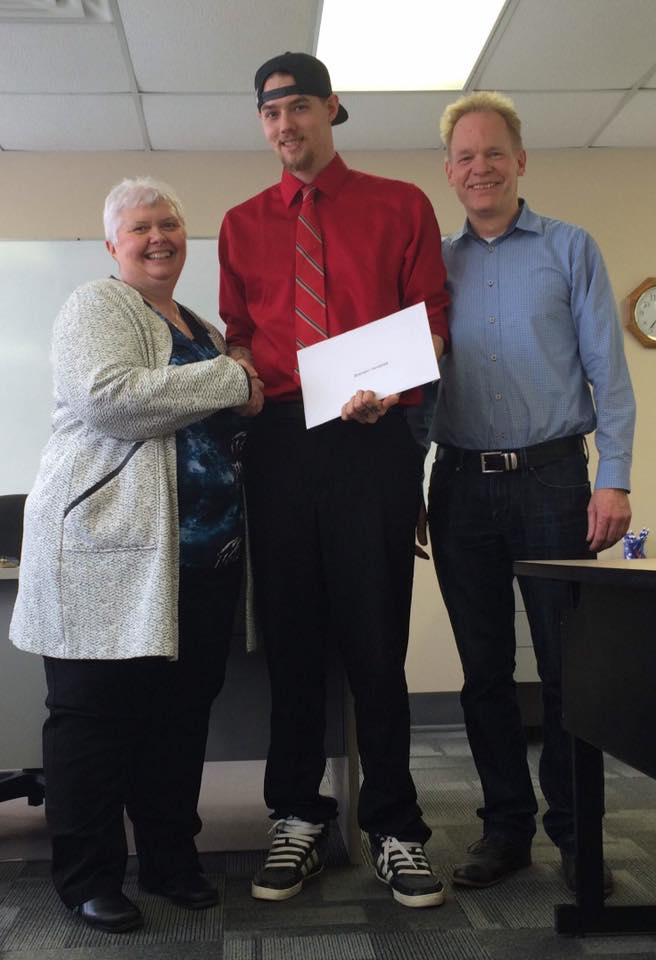 By Stan Ashbee
Sunny South News
Brandon Hendriks from Coaldale is a security professional thanks to learning the ropes and the tricks of the trade from Training Inc.'s Security Professional Training.
"I always had an interest in getting into either policing or correctional studies, so I could help people in society deal with issues I have been through myself," Hendriks noted, and he saw the Training Inc. program was government-funded and affordable for him to take the training needed to work towards his goals.
According to Hendriks, it was a good step for the recent graduate to get into the security professional workforce to open up doors, opportunities and experience to understand how things work from the other end of the spectrum.
Hendricks finished his training in March and gained employment with Paladin Security shortly after with seasonal patrol at Galt Gardens in Lethbridge, where another Training Inc. graduate was also hired.
"Everything we were taught going through the training program kind of applies to it," he said.
"Knowing what I know now seems very second nature to do that kind of work."
During training, Hendriks explained, there was a very diverse group of trainees, which included individuals of all ages and both female and male recruits.
"All our instructors through the program were very in awe with how very diverse we were and how well we all got along. We had people that ages ranged from 18 years old to I think the oldest one was 70 years old," he said.
As it sits, Hendricks' primary plan this year and next is to gain more training in the field. "To get a bunch of extra training courses done and then look into schooling, so I can get my policing done and get my bachelor's in that," he added.
Henricks said the Security Professional Training he received was an absolute phenomenal experience. "There's no choice I've made in life better than going into that program with people I went into it with," he said.
Training Inc.'s next Security Professional Training session kicks off May 23. For more info visit online at traininginc.ca.