Local food grains projects seed today for a better tomorrow
Posted on May 16, 2017 by Sunny South News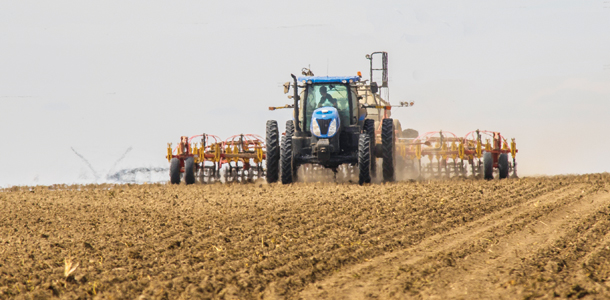 By Stan Ashbee
Sunny South News
According to Tony Kok from the Picture Butte Growing Project for the Canadian Food Grains Bank, the project has acquired land this year east of Picture Butte on Highway 519.
"The quarter is seeded and crop is coming up," noted Kok.
Kok added organizers always look forward to community support for the annual project. "Last year's project we were able to send $115,000 to the Canadian Food Grains Bank," said Kok.
Last week, the Coaldale/Lethbridge Growing Project held its seeding day at the farm of Phil and Elaine Klassen.
"The barley crop was seeded by Hillridge Colony and seed and fertilizer was also donated via multiple dealer-donors. We are celebrating our 11th year of operation with incredible support from the community at every level," said one of the organizers of the Coaldale/Lethbridge project.
One of the committee members, Ed Donkersgoed, had the opportunity to see firsthand the "other side" of the Canadian Foodgrains Bank in action in support of Syrian refugees in Syria and Lebanon, said organizers.
"It's profound to see the impact Canadians are making in the lives of refugees through CFGB," stated Donkersgoed in a recent media release.
"We witnessed many examples of renewed hope, dignity, and gratitude, through the simple act of providing food to the needy there," he added, in the media release.
Canadian Foodgrains Bank — through its partner agencieS is a bright light in a dark place. "The needs are great, and growing as the conflict is now over seven years old, we simply have to continue supporting this cause," it was stated in the media release.
According to organizers, the community can be a partner by donating to: Coaldale/Lethbridge Foodgrains Growing Project at Box 1028, Coaldale, AB. Postal Code T1M 1M8.