Calf for Kids looking to help 15 kids this year
Posted on December 5, 2017 by Sunny South News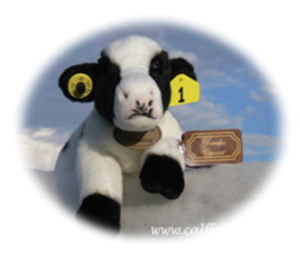 By Nikki Jamieson
Sunny South News
A local charity's auction night will help one-parent families send their children to school.
Calf for Kids pays the school fees for kids in Lethbridge County and nearby communities that lost a parent. This year, organizers are hoping raise enough funds to help out 15 kids and nine families.
"It's for families who had a parent die, if those kids are going to school, we pay for schooling fees. Private school, public school, doesn't matter," said Don Schan, founder of the charity. "There's some for tuition, there's some for books, a little bit to help out. Everybody does a whole bunch when something first happens, but this keeps going until the kids are gone to high school."
Calf for Kids traced it's origins to 2006, when a family lost a father. Schan  had known the fater, who had helped him out,  and he'd promised his widow "that I'd sell a calf every year". He then discovered that there were other families in similar positions.
"In the early 2006, there was 18 children around here that lost their fathers, in two months, so I tried to do something for everybody," said Schan. "I'd helped out one, and the next spring there was so many, I'm like, it's just not right to just help one, so I tried to make something that would help every kid that lost a parent, if need be."
Calf for Kids began hosting an annual auction, and continues to help out kids as it approached their 12th year. Some items up for auction include a half of beef cut and wrapped,  with the cutting and wrapping sponsored by Lethbridge Meats and Seafoods.
Last year, they were to raise $27,000, distributing $16,123 to help out 12 children from eight families. In 2015, they were able to help out 34 children with $45,897, $29,000 of which was raised at the auction.
"If people know of any families that lost a parent, we'd be honored to help them."
The fundraiser goes Friday, Dec. 8, at the Picture Butte Auction Market, starting at 6:30 p.m. Donations can be dropped off at Astro Insurance, attention Nick Hayes, in Lethbridge, or at ATB Financial in Picture Butte. Picture Butte Courier will also pick up donation items for free. Those wishing to bid on items can contact Schan at 403-634-2631.
For more information, visit their Facebook page at facebook.com/Calfforkids/, or their website at http://www.calfforkids.ca.