Picture Butte supporting AUMA cannabis costs concerns
Posted on October 30, 2018 by Sunny South News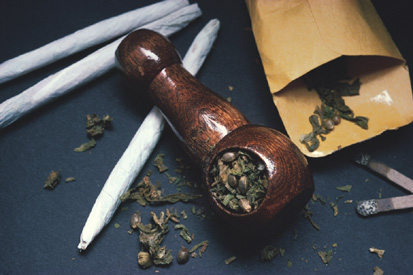 Sunny South File Photo
Province only providing funding to municipalities over 5,000 that pay for own police force
By Nikki Jamieson
Sunny South News
The Town of Picture Butte is supporting a municipality association's position on the province's allotment of funds for cannabis legalization costs.
During their regular Oct. 22 meeting, Picture Butte town council reviewed an email request from the Alberta Urban Municipality Association (AUMA) president on the Municipal Cannabis Transition Program (MCTP).
The MCTP aims to support Alberta municipalities with the increased costs associated with policing and the legalization of cannabis, and support municipal initiatives that uphold the policy goals laid out in the Alberta Cannabis Framework and in Bill 26, An Act to Control and regulate Cannabis, such as keeping cannabis away from children; promoting safety on roads, workplaces and public spaces; safeguarding public health; and constricting the illegal cannabis market.
The Alberta Government recently announced details of the cannabis revenue sharing deal under the program, which AUMA president Barry Morishita said in his email would hurt municipalities.
"The federal government has been clear that 75 per cent of the Cannabis Excise Tax will go to provinces to share with municipalities according to shared responsibilities," wrote Morishita. "But as today's MCTP outlines, over 215 Alberta municipalities will not receive any funds collected from that excise tax. Only 52 municipalities will be eligible for funding – funding that is inadequate and conditional on a grant application process that includes a reporting process full of red tape.
"As a collective, we need to urge the province to come back to the table to create a revenue sharing program that provides municipalities with the necessary and reasonable funding required to manage cannabis legalization."
Under the MCTP, the province is pledging $11.2 million in funding over two years, with grants available to urban communities with populations over 5,000 that are responsible for their own policing, to help offset policing and implementation costs. The province expects to experience a net loss from legal cannabis during this time, and said it will work with municipalities during this time to determine their next steps and get a better idea of the impact of legalization.
However, this means over 215 communities such as Picture Butte, Coalhurst, Nobleford and Barons will not receive funding for cannabis related costs.
Morishita asked for municipalities to reach out to their provincial and federal counterparts to express their concerns over the deal, and to write in support of the AUMA's concerns.
"The funding the provincial government is going to give is $11 million over two years to communities 5,000 and over, if you qualify for the grant. So you have to apply for a grant," said Cathy Moore, Picture Butte mayor.
"AUMA is asking all communities to send a letter to your MLAs and… MPs, and I think it's a great idea."
Moore noted that once they pass their proposed Cannabis Consumption bylaw — which was introduced earlier in the meeting — it would mean that the town would be on the hook for all the costs of enforcing it.
"They're getting cash from the feds and not passing it to the town, to us, the way they should be, the way the deal was, way back with (Prime Minister Justin) Trudeau, you know the original deal," said Joe Watson, Picture Butte councilor.
"NDP I bet you are figuring, 'Well, we pay for the RCMP to be in those small towns, therefore we don't give the small towns any money'."
The Alberta government contracts the RCMP to supply policing services to towns, villages and summer villages with populations of 5,000 or less, and to every county, municipal district and Métis settlement, regardless of population. However, the RCMP are not responsible for enforcing bylaws. Municipalities can employ a bylaw officer or a Community Peace Officer to enforce their bylaws.
AUMA had provided sample letters of support that municipalities could use. Coun. Cynthia Papworth said she agreed with what was written in the letters, and that they should support "our other small communities".
Council unanimously passed a motion to use a sample letter send a letter to their MLA, Dave Schneider, and MP, Rachael Harder.