Calf for Kids auction a tremendous success
Posted on December 18, 2018 by Sunny South News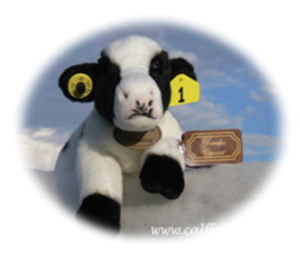 By Nikki Jamieson
Sunny South News
The 12th annual Calf for Kids auction fundraiser raised a record amount for the non-profit society.
The auction, which was held on Dec. 8 at the Blue Whale in Nobleford, brought in $84,000 to help families who lost a parent to pay for school fees and related costs for their children.
The amount is more then double their previous record of $39,000, and they normally raise between $15-27,000.
"Completely amazing. Never even dreamed that something like that would happen," said Don Schan, founder of Calf for Kids. "Wish I could of stand there and shake everybody's hand on the way out, because, I just couldn't believe it.
"It pays school needs. Like it pays clothes and private school fees, public school fees, extra circular."
This year's calf raised about $32,000. Schan said a local dairy farmer had donated the calf, and more money was donated towards it.
Schan says they will hold a draw a their next board meeting to see which one of the kids they're helping gets the calf.
Schan thanked the over 300 individuals and groups, such as the Jumbo Valley Hutterite Colony, Kinsmen and other major donors, who came out for their support, noting it would not be possible without everyone's tremendous support.
"Thank you, what do you say to that, like what do you say?"
Calf for Kids traces it's roots back to 2005,when a friend of Schan's passed away.
He promised his widow that he would sell a calf every year to help her daughter get through school, and quickly discovered more kids in a similar position, and decided to help them as well.
Schan said the highlight of the night for him was when "the little girl I started it for" 13 years ago and her mother presented him with a special plaque that read, 'Thank you for making a difference in ours lives and in others', and thanked him in front of everyone at the auction.
Last year, Calf for Kids raised $21,000 at the auction to help out 15 kids from nine families. Although they had originally planned on helping out 19 kids with school fees this year, Schan says he thinks they will have to "redo" what they give, as they will be able to help out more families than before.
"We need more families," said Schan, encouraging families who need help to contact them. "We need people to come forward and approach us. It's our honour to help them. It's their neighbours and friends that make this happen."
Families who need help are encouraged to contact  Ty Cross at 403-795-4816.