Rural crime watch is back up and running in  Picture Butte and area
Posted on January 15, 2019 by Sunny South News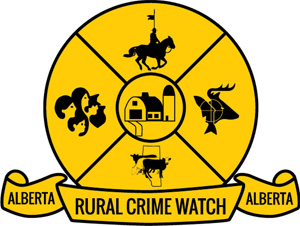 By Nikki Jamieson
Sunny South News
A rural crime watch is back up and running again in Picture Butte and area.
The first public meeting of the Picture Butte and District Rural Crime Watch will take place this Thursday. Although a rural crime watch had previously served the area, that organization ended eight years ago due to lack of interest.
"It used to be that Picture Butte did have a rural crime watch for years, which kind of folded due to lack of interest, but in the past couple of years, rural crime has gone up quite substantially," said Evert Van Essen, president of the crime watch. "It was felt that we should reorganize the (organization), and try to get it up and running again."
The last year has been spent getting the rural crime watch reorganized, and filing paperwork to get it up and running. They have also registered with the Alberta Rural Crime Watch Association, which supports the local chapters under it, by providing them access to its resources.
The rural crime watch would serve the communities of Picture Butte, Turin, Iron Springs, Nobleford, Barons, Coalhurst, Monarch, Shaughnessy and Diamond City, with the purpose of keeping an eye out for suspicious activity. People are urged not to confront or approach anyone should they see something suspicious, but to report it to the police.
"It keeps an eye on your neighbourhood, on the activities in the rural area," said Van Essen. "All you actually are are the ears and eyes for the police, to report anything that is suspicious. You don't actually physically do anything, its just more for observation and just to be the eyes of the community."
The meeting will take place on Jan. 17, at 7:30 p.m., at the Picture Butte Community Centre. Speakers from the RCMP and Alberta Rural Crime Watch are scheduled to attend to talk about issues such as protecting your property and communication. Memberships for the Picture Butte chapter will be available at the meeting for purchase.
"Everyone is welcomed and encourage to attend. We hope to have speakers from the RCMP and Alberta Rural Crime Watch, (and) we're looking for your input."
For more information, visit their Facebook page, Picture Butte and District Rural Crime Watch.