Construction for Coaldale's downtown revitalization pushed back a year
Posted on May 21, 2019 by Sunny South News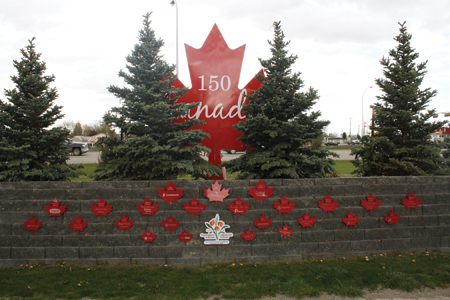 Sunny South File Photo
By Nikki Jamieson
Sunny South News
Coaldale downtown revitalization project will be pushed back a year to allow for less impact on businesses.
During their regular May 13 meeting, Coaldale town council received a brief update on the downtown revitalization capital project.
In the economic development section of the town's 2019-21 Capital Plan, four projects were scheduled to be completed by 2021.
One of those projects is the Downtown Revitalization project, which was slated for design between January-March 2019, and construction beginning June-September.
As part of that, existing data from  the 2014/2015 main street project was reviewed, including feedback from key stakeholders such as the downtown businesses and organizations. A survey was also sent to downtown businesses and organizations by email, and a kickoff meeting was held in March.
"In initial discussions on the intention to construct or reconstruct Main Street in the (2019) construction season, one of the main questions was how would that impact the business operations of the organizations along Main Street within those three blocks (slated for reconstruction)," said Spencer Croil, director of planning and community development.
"The initial intent was to have the construction occur this year, but there is a method of construction that can greatly minimize and in some instances, in ideal situations, eliminate the impacts to businesses, has been made aware to town staff."
Croil recommended that town council defers the capital aspect of the project to spring/summer 2020, to allow for this type of construction.
"The main reason we need to defer to make use of that type of construction is that it takes a little bit longer overall. But again, it does allow for less impact to businesses and organizations in the construction area."
Details of the construction method were not included in the report.
Mayor Kim Craig asked if this type of construction would result in increased costs.
Andrea Koester, director of infrastructure and engineering for the town, said it "should be relatively the same costs".
Council unanimously passed a motion to defer the construction phase of the Downtown Revitalization project until the spring/summer of 2020.