Mckechney Avenue upgrades began August 24
Posted on August 25, 2020 by Sunny South News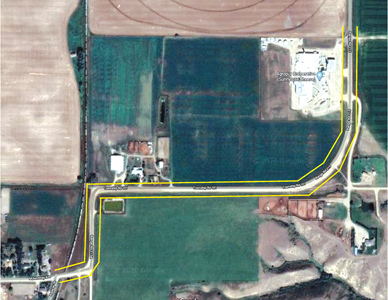 SSN GRAPHIC SUBMITTED
Mckechney Avenue (Range Road 21-5A) will be receiving planned upgrades this week.
The project is part of the county's 2020 capital budget and will provide improvements to benefit the area's residents and businesses.
Construction began on Monday, August 24 on a 1.4 km portion of Mckechney Avenue beginning at Railway Street to just past the Agropur facility. Completion of the project is planned for mid-October.
Letters were delivered to citizens and businesses impacted by the construction.
Mckechney Avenue will remain open to two-way traffic for the duration of the project, however there may be delays. Motorists are asked to observe all construction signage and be aware of crews working in the area.