Online holiday shopping grows in popularity, and so does Amazon's plastic footprint
Posted on December 29, 2021 by Sunny South News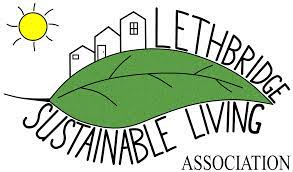 By Erika Mathieu
Sunny South News
A recent report published by Oceana revealed Amazon was a top producer in plastic waste globally in 2021 and estimates the e-commerce giant imparted 270 million kilograms of plastic pollution from deliveries alone in 2020, up from 210 million kilograms in 2019. Over the last two years of the pandemic, many small businesses struggled or shut down completely, while Amazon's stock prices climbed and revenues soared. Jeff Bezos reportedly added another $100 billion, to his net worth since the start of the pandemic, making him a double centi-billionaire. Amazon was also responsible for increasing its annual plastic footprint by 29 per cent between 2019 and 2020.
Adopting more sustainable practices can and should not be a burden solely for consumers, particularly consumers with lower economic standing. However, the notion of voting with your dollar does carry weight says Mandy Sandbach, president of the Lethbridge Sustainable Living Association. She said there is a myriad of ways to adopt more mindful shopping habits and gift-giving approaches during the holidays.
"Getting to know intimately our small business owners allows us to understand their business practices and their philosophies around sustainability. Get to know the people, products and where they come from, how they're made and how they are distributed. When you educate yourself and ask these questions you start to understand the impact of choosing with your money," Sandbach said.
Sometimes cost barriers can prevent some consumers from participating in more ethical consumption, but there is still an opportunity for people to localize their shopping and reduce some of the detrimental environmental effects of ordering through e-commerce giants. Items packed with single-use plastic, resources spent shipping goods, and the greater environmental impact of cheaper, mass-produced items are some factors to take into account before clicking "add to cart". Companies like Amazon count on consumers' reliance on discount pricing, particularly in a time where inflation is rising rapidly, and salaries are largely stagnant. With this said, many local businesses continue to rise to the challenge of competitive pricing on local goods. Oceana reported that "plastic packaging waste generated by Amazon in one year, if expressed in the form of air pillows (the packing material) alone, would circle the Earth over 600 times."
Although Amazon certainly has the resources to implement more sustainable packaging methods, consumers have the ability to demand better by re-allocating their holiday shopping budgets to support more sustainable businesses and build relationships with local purveyors and artisans.
Sandbach said there is often a focus on giving and receiving items around the holiday season but suggests re-contextualizing gift-giving to include experiences instead of items.
"Think about the upcoming holiday and the experiences you've had that were most impactful. Oftentimes these are experiences that we have in community sharing food, playing a game, going for a special meal, or traveling to the mountains for a snowshoe," she said.
She encourages people to make a point to buy gifts of service and experiences rather than physical items when possible.
According to 2021 Salesforce reports, the majority of consumers surveyed (56 per cent) said they planned to buy gifts online and ship them to their homes for this holiday season. Salesforce identified that 19 per cent of consumers planned to buy online and pick up in-store or curbside. While there may still be a gap in the small business sector's online accessibility, there are plenty of local businesses that have worked hard to implement online inventory management systems and purchasing options for curbside pickup.
While it may be tempting to find the best deal on Amazon, the quality and longevity of an item are worth factoring into your cost analysis when considering purchasing an item online. When considering the price, replacing or repairing a poorly made item is neither cost-effective, nor sustainable, and can end up costing you more in the long run.
"Aim to not buy plastic. Aim to buy well-made products. Are the materials used in this product heavy duty? Are they local materials? Do they have replacement parts in case it breaks? This will always lead you to a more sustainable and longer-lived product," Sandbach said.
Adding that if consumers make a point to support local small businesses that are on their own journey to become more sustainable, that money stays in the local economy.
"It helps them to create a long-standing and healthy business model. These businesses will increase their resiliency and by proxy, our community reaps those benefits, too."
One of the main draws of big-box and e-commerce shopping is the element of ease in purchasing last-minute items, especially with Amazon's unprecedented ability to ship a huge volume of packages, sometimes within a matter of hours from receipt of order to the consumer's doorstep. Sandbach said sustainable shopping practices are much easier when consumers take their gift guides into consideration much earlier in the year.
Sandbach advises people to, "think about the holidays months in advance. Any amount of rushing is going to create a panic inside of you. If you lay out a plan of who in your life you want to give a gift to ahead of time, there might be a really great summer handmade market which has a more mindfully made gift for your loved one. This stops that last-minute mindless purchase habit. This saves money, stress and creates an opportunity to make a more impactful local purchase."
While many plastic packaging components are technically recyclable, residents of municipalities, such as Coaldale or the city of Lethbridge, are not able to recycle soft plastic bags in their curbside recycling bins, which can cause these materials to end up in landfills if not sorted and brought to recycling stations.
The waste caused by gift wrap is also a concern. There is an added use of energy to extract, manufacture, and ship gift wrap only to throw it out the same day it is utilized. Sandbach encourages people to, "reuse what you have and do a paper audit. Find all of the birthday wrap, Christmas wrap, brown paper rolls," and aim to reuse and repurpose everything you can.
Finally, there is an opportunity to share these concerns with others.
"Maybe put out a challenge to see how many ways you can reduce your impact and make more sustainable choices, this especially includes the kiddos. Take on the role of observer, rather than the judge. Be gentle, everyone is on their own unique path and how we get to a more sustainable place will look differently from person to person(…) During the next holiday, take that information and transform it into different choices," Sandbach said.