Palliser Schools seek host families for International students
Posted on April 13, 2022 by Sunny South News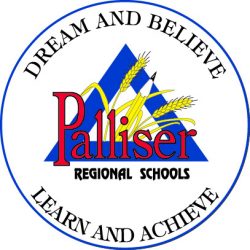 By Erika Mathieu
Sunny South News
As pandemic restrictions continue to wane, travel is at the forefront of many people's minds. A key benefit for many people is the invaluable knowledge that comes with cultural exchange. While travelling is one way to open yourself up to new experiences, hosting an international student is a great way to learn about another other culture, and facilitate an exchange experience for a young student.
Palliser's International Student Program began nine years ago and has been slowly growing and expanding since. Tom Hamer, deputy superintendent at Palliser Regional School Division said the pandemic caused some disruptions to the program, but most students already staying with host families opted to stay in Canada at the onset of the pandemic. After a long two years, and a slight reduction in participation versus recent years, Palliser is ready to get on with providing safe and enriching experiences for both Canadian students and international students interested in living and studying in Canada.
Hamer said there are sometimes challenges in marketing southern Alberta to international students as a destination, with many low-density prairie towns and rural areas. Particularly compared to more scenic areas with sweeping mountain-scapes and vistas in other parts of the country. Even so, "Canada has always been a destination," said Hamer, adding, "when you look at performance measures, when you look at quality teachers, you look at everything that's accessible within public education and Alberta, it is top in the world." Palliser schools have previously had as many as 150 students participating in the regional ISP. Although the pandemic has impacted the program, the ISP saw 60 students travel to Canada this year, boarding with Albertan families.
Unlike urban centres, which have more ethnic, linguistic, and cultural diversity, students in smaller centres like Picture Butte or Coaldale can offer significant learning opportunities for Canadian students as well, particularly in communities with more cultural homogeneity.
Hamer, works in a Supervisory capacity for learning services and oversees programming for all schooling and education. Part of his area of support is in the area of international student recruitment and reciprocal exchanges. Although the majority of intake of international students typically happens at the start of the new school year or new calendar year, Hamer said, "we're always recruiting host families."
Hamer said, "a fundamental (part) to our program is we're looking at it as a way for Alberta students to mingle and become friends and classmates with students from all over the world."
While most international students visiting and studying in Canada, walk away from the experience with new personal connections, language skills, and an expanded cultural lens, Canadian students also reap the benefits of the experience as well. "I believe that if we have kids from different cultures and different backgrounds, sitting together and learning together, they're going to have a better understanding of the world. They're going to have better understanding of people that are different from themselves and they'll have an appreciation for it and hopefully they'll have a long-lasting friendships."
"Southern Alberta hasn't always had a lot of experiences with different linguistic groups, it's largely English, so bringing students in that speak Portuguese, Spanish, French, Mandarin, or Japanese, certainly raises their awareness to different cultures." In addition to in increased cultural awareness, Hamer said the program has had a spillover effect on Canadian students wanting to expand upon their foreign language skills, and having exposure to linguistically or culturally diverse peers can have the potential to encourage students to learn other languages. "We've seen slight increase in the number of students that are actually interested in French because we've had some French students placed in some of our schools in the area."
Hamer said while the education piece is part of the appeal, international students are sometimes in situations where safety is a consideration when applying to study abroad in Canada. "The other piece that is a real draw, is the safety piece, you'll get students that come from Columbia or Brazil and Chile," explained Hamer adding these students may not be, "used to the safety," that is standard across much of Canada.
While the program does offer host families money to take on international students, this is intended to offset the costs of hosting and is not considered as revenue to the host family. With host families, the expectation is that the child is part of that family, and is included in activities and outings during their stay. "We have the expectation that you're going to treat them as if they're your children," said Hamer, and added the potential for long-lasting friendships and connections are often a consequence of hosting arrangements and noted many host families continue to stay in contact with their students after the exchange terms have ended.
"It's really an amazing opportunity for families. If it's something they're interested in trying, we do have students that come for one month and I would suggest that they test it out," with a shorter timeline. Although many hosts have children of their own, it isn't a prerequisite, and some empty-nesters, couples without children, and even grandparents participate in the program as hosts.
Students ages 13-18 are the typical age range of international; students, and come from countries such as China, South Korea, France, Germany, Colombia, Brazil, or Chile. Hamer said student typically are placed with families anywhere from one month to one year or even multiple years, depending on the circumstances.
Families who may be interested in hosting an international student  are encouraged to reach out and start the conversation and discuss program expectations and some of the benefits or potential pitfalls. Those interested in learning more about the hosting experience and requirements are encouraged to call 403-328-4111 or visit https://www.pallisersd.ab.ca/ for more information.