New program prioritizes mental health R.I. Baker middle school
Posted on April 27, 2022 by Sunny South News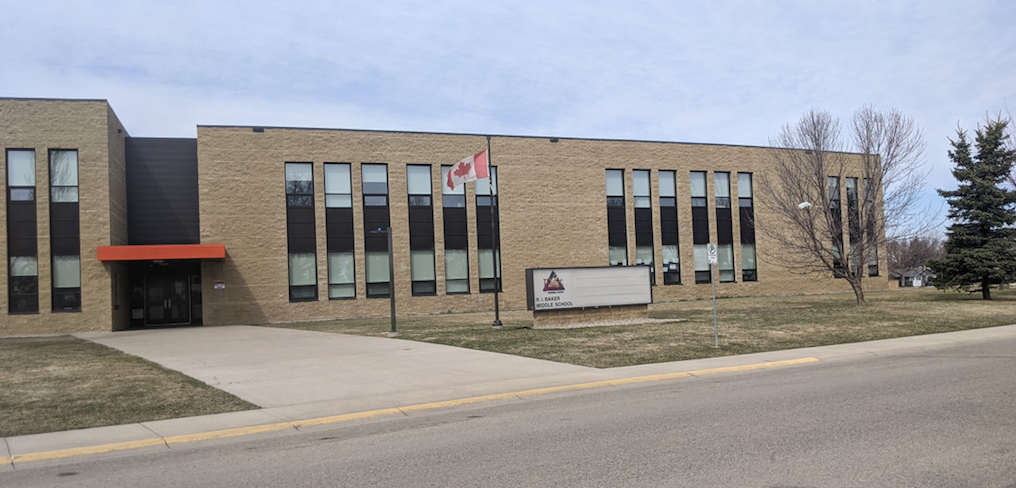 By Cal Braid
Sunny South News
Healthy bodies and minds enable young people to reach their full potential. Without one or the other, limitations and barriers can interfere with their success. R.I. Baker Middle School has introduced a new program that helps students learn coping skills and improve their sense of well-being.
The Open Parachute Program is a curriculum developed by Canadian clinical psychologist Dr. Hayley Watson. The program uses documentary videos that feature youth speaking about their own experiences and struggles, along with strategies for helping them overcome the difficulties they face growing up. It also utilizes a system of peer role-modelling, which is, "clinically proven to help students develop resilience, while also creating a sense of safety in the classroom and enabling students to explore their own experiences of struggle," according to the program's website.
The site describes the structure and usefulness of the program in this way: "Each lesson contains partner exercises for students to (…) practice mental health skills-building exercises. These conversations change the way students interact in other contexts outside of class, minimizing the isolation and vulnerability of students when they are struggling with their mental health."
The Open Parachute course content for middle-schoolers is well-balanced and comprehensive. It contains lessons on safety and consent, independent thinking, decision making, peer inclusion and exclusion, being a good friend, patterns with family and friends, bullying, prejudice, and other relevant topics. Each age group has topics that are significant to their development and current to where they are at socially and individually.
At R.I. Baker Middle School, Principal Jason Prebushewski understands the need for an auxiliary program that specifically targets mental well-being. Adolescence is difficult enough but experiencing it through pandemic restrictions has proven especially hard and the school's principal is quick to point out the value of empathy.
"The last two years have brought out many emotions in students. Everybody has their own context and has had a different experience during the pandemic," Prebushewski said. "Through these various emotions, schools have seen behaviours that can be concerning. Emotions such as these can be made visible in many ways. Overall, we can be better as students and human beings. Character education and empathy towards others is something we could all benefit from."
Mental health education has been a vital component of health care for many years, but it has become more prominent in recent years. Prebushewski said, "It has always been a priority at R.I. Baker; however, we are seeing more people struggling over the last two years."
When asked if he has seen noticeable changes in students' behaviour, moods, and interactions during the pandemic, Prebushewski replied "Understandably, yes. My hat goes off to all the kids who have been so resilient through the pandemic. They have been in and out of many learning and social settings. They had to be taught to be a pandemic kid and then back again. It hasn't been easy."
The challenges that middle-schoolers face daily are critical ones and can determine how successful their transition to young adulthood is. Each stage of a young person's development is crucial for building self-awareness, resiliency, and problem-solving abilities.
"Middle school years are among some of the most trying years in adolescence. Each student has their own personal journey into adulthood and for many, it can be hard. It even becomes trickier when half of their social life is in digital space," Prebushewski noted.
"We have been accessing the Open Parachute resource for a month now," he said. "It has been very positive, and we hope it will provide staff and students with some insight on issues our students are facing, and a sense of empathy to step up and do the right thing in those real-life situations."
Open Parachute is also designed for teachers to receive instruction which can improve their own confidence when dealing with students in crisis. As teachers meet the needs of their students, fatigue and stress can adversely impact them as well. According to the program website, "by running (it), teachers get a chance to practice fundamental mental health concepts. Alongside their students, teachers learn important skills that not only give them confidence to support the mental health of their students, but also improve their own mental health along the way."
For more information on the Open Parachute program, visit http://www.openparachute.ca/about/.