Program geared toward encouraging young readers receives community grant
Posted on June 1, 2022 by Sunny South News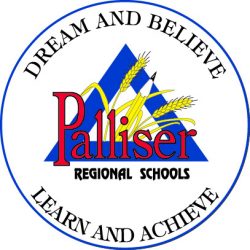 By Erika Mathieu
Sunny South News
The Palliser Regional School Division's Coalhurst Partnership Association for Literacy has received $11,000 as part of the recent funding announcement for organizations across the region. The grant, provided by the Community Foundation of Lethbridge and Southwestern Alberta, is one of 42 grants awarded to various organizations across the region this spring.
Funding will be used to collaborate with community members, school staff, and high school students to promote and increase literacy through mentorship and encouraging young readers in Coalhurst to embrace reading and books. The Partnership Association for Literacy (PAL) has been highlighting the importance of improving reading skills for over two decades, and the grant from Community Foundations for Lethbridge and Southwestern Alberta will ensure the association has the resources to continue to encourage students to embrace books and pursue a higher level of literacy.
The PAL program includes one-on-one tutoring in a reading-buddy partnership with young students who work alongside volunteer readers in the community, including seniors, staff, and older high school aged students involved with the association.
Director of Learning for Palliser School Division, Dr. Adam Browning said, "We have utilized this program for elementary age students and supported student mentorship opportunities for students of different ages to work together around literacy."
In addition to the positive impact the program has had on students, according to Palliser School Division's website, "volunteer readers also gain a sense of satisfaction through giving back." This arrangement also helps build connections between members of the community who may not typically form partnerships through everyday interactions.
Through grant funding, the program was born and continues to support the program nearly 25 years later.
Training is provided to reading tutors to maximize the potential for the reading buddy partnerships with younger students. Dr. Browning said of the grant, "We are fortunate to have received support for the Coalhurst Partnership Association for Literacy. This program continues to get students engaged with reading and books."