Jays make small moves at trade deadline
Posted on August 10, 2022 by Sunny South News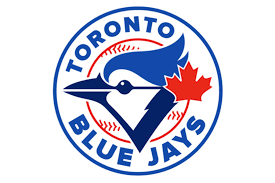 By Cole Parkinson
Sunny South News
Look, the Toronto Blue Jays may not have picked up any of the big names available at this year's trade deadline, but overall, I like the moves they made.
Would I have loved for Juan Soto to make his way north for a ton of prospects and potentially an MLB roster player? Absolutely, but it doesn't sound like Toronto was ever close to getting any deal for Soto passed the finish line. Instead, they picked up a handful of players that will make this team better than they were.
Looking at MLD players the team added, Toronto sees pitchers Anthony Bass, Zach Pop from the Miami Marlins, Mitch White from the Los Angeles Dodgers, and utilityman Whit Merrifield from the Kansas City Royals come to town — and no, none of those names are overly sexy.
Merrifield was an all-star a few seasons ago, but he's had a fairly disappointing season so far. He did heat up in July batting .286, so that's certainly encouraging. Santiago Espinal had a great start to the year and has cooled off considerably since, so between Merrifield, Espinal, and Biggio, there should be plenty of competition for second base. Merrifield can also play the outfield and third base, so he will get plenty of playing time. He brings some speed and doesn't strike out much, so he will defiantly bring a different element to the team.
Bass has been really great up until this point, but he's also not your prototypical back of the bullpen reliever that can blow everyone away. That being said, he will be a great addition to the back of the bullpen along with Adam Cimber, Jimi Garcia, and Tim Mayza. Pop looks to be a middle reliever that is one of your first options to come into the game and will likely see few high leverage opportunities. White, while not a huge name, looks to be the new long man in the bullpen, though he will be a starter until Ross Stripling returns from the IL. Having another arm that can slide into the rotation is huge and White is
The Jays also added infielder Alex De Jesus in the deal with White from the Dodgers, and the infielder is already slotted into the Jays' top ten prospect list. In the Marlins deal, the Jays will also be receiving a player to be named later. I doubt that player will be anything more than a flier prospect, but it does help replenish their prospect pool a bit.
And while people are disappointed the Jays didn't make a bigger splash, it has been rumoured other teams weren't that enamoured with what Toronto had in terms of prospects. This makes sense considering they acquired both Jose Berrios and Matt Chapman over the last 12 months. Both of those trades saw prospects going the other way. I'm also sure they were hesitant to move any of their top three guys for less than big names.
Overall, I liked what the Jays did as their number one need was getting better in the bullpen, and I think they did that. Adding one of the high strikeout guys like Gregory Soto from Detroit, David Bednar from Pittsburgh or David Robertson from the Chicago Cubs would have been great, but it sounds like prices were massive for a lot of them. Robertson eventually got traded to Philadelphia, but a lot of the big-name receivers were never moved.
So, while plenty of American League teams got a lot better, namely the Yankees, I really don't think it means much. Winning the trade deadline doesn't mean that team is bound to win the World Series. There's still plenty of baseball to be played and the postseason rarely plays out as most would expect. As long as the Jays book their ticket to the dance, you never know what could happen. Their offence is as good as any of the others and having Alek Manoah, Kevin Gausman, Jose Berrios, and Stripling is not too bad. And with an upgraded bullpen, I like where the Jays are at.
If they can clinch that first Wild Card spot and get home-field advantage in the first round, that would be huge. The only real nerve-racking spot to be in would be second in the Wild Card with the Tampa Bay Rays in the first spot — playing at the Trop gives me nightmares at the best of times, so let's avoid that scenario altogether. The Jays are the holders of their own fate and if they can string together some winning streaks, they'll be in a great position come October.