Lethbridge and District Exhibition makes $2 million investment request to Lethbridge County
Posted on October 31, 2022 by Sunny South News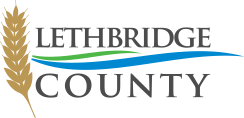 By Erika Mathieu
Sunny South News
Lethbridge and District Exhibition CEO, Mike Warkentin has requested a substantial investment from Lethbridge County to support the continued development of the Agri-food Hub and Trade Centre, which is expected to annually contribute over $90 million to the regional economy.
During a delegation before council on Oct. 20, Warkentin stressed the importance of a strong partnership between the Lethbridge & District Exhibition and Lethbridge County. Warkentin said, "I am looking to formalize that partnership," between the County and Lethbridge and District Exhibition, in the form of a $2 million investment from the County for the Agri-food Hub and Trade Centre. The new Agri-food Hub and Trade Centre's improved capacity for conferences and ag-related events is expected to generate interest and additional investment within the County.
"The misconception is that we are building a metropolitan convention centre, but the reality is we are building a convention centre with metropolitan assets and amenities, but really we're doing so 200 feet from the County line," said Warkentin. He added, "the audience we serve is proportionately county members. As we look to expand the investment in the region, that investment is going to disproportionately flow into the agricultural sector because it is our regionally distinct advantage."
"Realistically, we are building this tourism asset for the next 50 years."
Warkentin said, "Our priorities are aligned because we are committed to driving that agricultural investment through the tourism lens and bring people to see the ongoing work of Canada's Premier Food Corridor and the other work within the county." Warkentin said he is committed to advocating on behalf of the County.
In terms of how the requested $2 million would be spent, Warkentin said, "This donation would be utilized 100 per cent in project capital costing. To put it bluntly, we have seen significant price escalation on the non-stipulated sum items of construction. The province of Alberta's money cannot be spent on technology in the building. The demolition and asbestos abatement of our existing facilities to make them more attractive from a parking perspective is a key competitive advantage we can offer compared to other centres." He added the capital demand actual for abatement and demolition work was greater than expected once abatement studies were completed.
"I assure you as we bring more visitors to the site we will continue to put more eyes on Lethbridge County, further increasing your industrial and commercial tax base and ultimately hopefully adding to the residential tax base."
Following the delegation, council moved to direct administration to bring back a report to council, including a potential payment schedule and financial impacts, which will be discussed at a future meeting.