Doc Walker to join Lonestar, Sawyer Brown, and George Canyon on stage at Co-op Place
Posted on November 17, 2022 by Sunny South News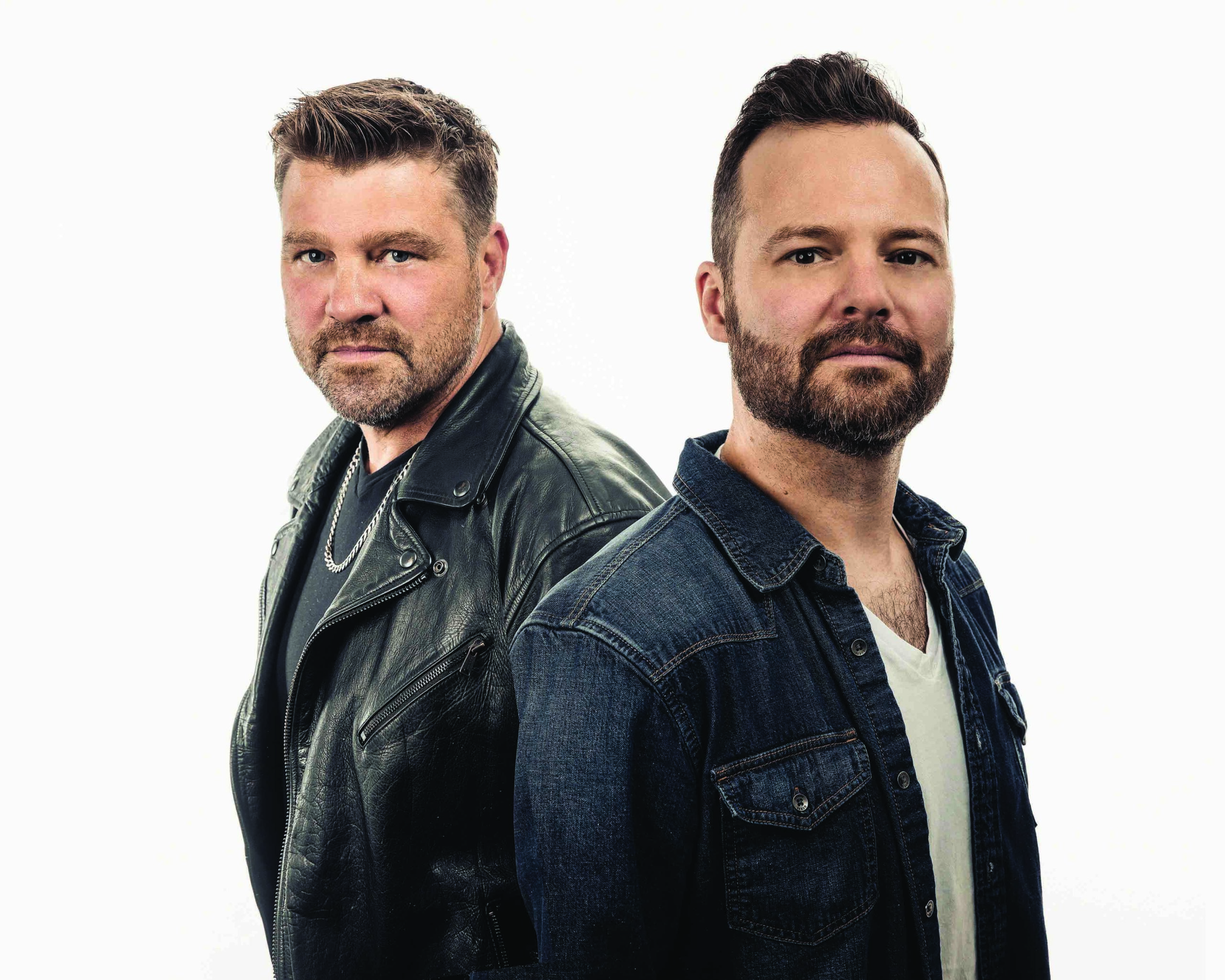 Canadian country music duo Doc Walker. Photo courtesy of Strut Entertainment.
By Erika Mathieu
Sunny South News
Award-winning country act, Doc Walker is returning to Medicine Hat on Nov. 15 as special guests for two of country music's most iconic acts, Sawyer Brown and Lonestar, who are co-headliners on the upcoming tour. George Canyon will also perform as a special guest for the eight shows in B.C., Saskatchewan, and Alberta in the coming weeks.
If you grew up in Alberta, it's almost certain you've heard the duo's music on country music stations. For nearly three decades, Chris Thorsteinson and Dave Wasyliw have been in the Canadian country music scene, with nine studio albums under their belt, the act has benefited from the strong foundations built early on in their careers. With commercial and critical success, the duo has proven their longevity in the country scene, by building and refining their creative partnership over the years, they have earned themselves a Juno Award, 21 "Top 10 Canadian Country Radio Single" awards, eight number-one CMT videos, and 14 Canadian Country Music Association Awards. Their breakthrough, album Curve, released in 2001 introduced the world to their crisp harmonies, catchy melodies, and a quality of ease, a sound which has translated into their more recent work as well.
Doc Walker's Chris Thorsteinson had lots to say about the upcoming shows in western Canada, the post-pandemic touring landscape, and the act's love for prairie venues.
"We're excited to get out (there)," he said, "I'm a big fan of Sawyer Brown, Lonestar, and George Canyon. It's nice to be able to hang out with them for a couple of weeks."
"We're all on the same page," Thorsteinson said. "George and I talk quite often. I was talking to him yesterday about the tour and how the whole landscape of touring has changed so much in the last five years. We're probably going to be doing more tours with different bands."
He said, "I think that's a great thing because with inflation and the price of fuel and everything, to spend $50 on a ticket is a lot of money, but if you can put a bunch of bands together and get more bang for your buck then, of course, that's what you need to do."
Following the extended period of show cancellations, Thorsteinson said returning to the stage after being forced to stop was a special time for artists and fans of live music.
"I could just feel a sense of excitement and you know something that hasn't been there for a long time," he said.
"I've talked a lot about this in the last while I think it was a good reset button for a lot of touring artists. I know it was really tough on everybody and if we could change it, and never have to do it then that would have been better," but said the pandemic afforded many touring artists the time to reflect.
"Touring is great fun, and we love doing it, (but) you're flying all over the place, and you get burnt out sometimes. I think just having that taken away and then being able to do it again, I think it was good all around to the fans and for the artists."
The pandemic also shifted the concept of entertainment for people, as regulations prohibited gatherings and for a time, in-person live music events.
"I think with so much going on in the world these days with movies (always) coming out. You can sit at home (and) watch TikTok or Instagram, or Facebook. There's just no reason to go out, but when that (ability to go out) is taken away from you, I think, then you start to go, 'hey, I kind of want to go out now'," he said, "Hopefully that continues."
The duo recently re-released their 2001 hit "Rocket Girl," with some newer elements and mixing.
"We figured 'Rocket Girl' would be a good one to remix just because of how it connected with so many different people across different genres of music as well," he said
When the duo went back to remix the original recording, they discovered it was nowhere to be found.
"I lost the tape (of Rocket Girl)," laughed Thorsteinson. Even though the tape was eventually recovered, it had been exposed to the elements in storage and had to be sent away to a studio for conversion.
"I didn't know if they were going to work or not," he said, adding the studio "had to put them in an oven and bake them so that the tape wouldn't rip apart. It was definitely nerve-wracking."
The remixed version improves upon the original without veering too far into an over-produced sound. "We didn't want to change it too much. Dave redid some harmonies and got Murray (Pulver) in the studio to do some guitar parts, but we didn't change a whole lot when we remixed it," he said adding the original vocals, "just sound a lot better."
"I think we've matured as writers and of course, when you get older, there's a lot less hot-headedness going around that we used to have when we were young and entitled," Thorsteinson laughed.
"It's just a great working relationship. Now, I think we really respect each other and we like the music that we create. So, I think it's gonna carry on for years to come."