Hunter excited by new AHS reforms
Posted on December 28, 2022 by Sunny South News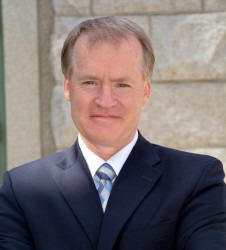 File Photo
By Cole Parkinson
Sunny South News
The provincial government has got to work with Alberta Health Services reforms and Taber-Warner MLA Grant Hunter is excited about what that will bring.
"I think that and affordability are the two biggest things I hear at my office from constituents," explained Hunter. "The AHS file, we've got some exciting things happening there. Dr. (John) Cowell is now the administrator, so the board has been disbanded. I think they will go back to the board and I think that's where they are going to try to be, but the ability for the board to move quickly and nimbly, just because of the construct of the board, it just can't move quickly and nimbly."
The province is especially looking at four main areas of concern in regard to reforms — improving EMS response times, decreasing emergency room wait times, reducing the wait times for surgeries, and developing long-term reforms through the consolation with frontline workers. And with a move to a single administrator, for the time being, Hunter hopes that will lead to some new ways forward.
"The premier has chosen to move forward with an administrator and Dr. Cowell has actually has had past successes in this way. I'm quite excited about seeing what we can do. We cannot continue to allow and have our ER times where they are. You can't be waiting six to eight hours in ER for help. We have to fix that," he said. "We have to fix the EMS system — you have to make sure you have the ability to get an ambulance when you need it. Those are two big issues that they are trying to work on. The other issue — it's threefold — and then the waitlist for operations. It's unacceptable having a $24 billion budget for healthcare and waiting up to 18 months for a hip replacement."
Hunter also gave an example of southern Albertans who have chosen to go down south to get surgeries done.
"People say 'I can't do it' and they will go down to Kalispell and peel off $25,000 or $30,000 to get it done down there. Well, people say 'it's only the rich that can do that' and that's not true. I talked to a person a couple of years ago in my riding and they mortgaged their house because they felt it was absolutely necessary to get that operation done — they were not rich. They were farmers who had to mortgage their house to do it," continued Hunter.
This persistent issue has been one that needs to be fixed, says Hunter. While it won't be a quick fix, Hunter is encouraged by the progress so far.
"This is not what we expect from our healthcare system — our healthcare system needs to be a system that is timely and effective in its service. That is what we're working towards. Are we going to be able to fix it in the next five months before the election? No, absolutely not, but we need to start seeing those timelines go down and it going in the right direction. I think we can move nimbly through that administrator," he said. "I fully admit the system is not working the way that it should. The system should be built to facilitate patients, and unfortunately, right now, the system has lots of red tape and lots of policy decisions that are slowing down the system. We need to work through those things — I'm a big believer that local decision-making is how you fix a lot of this stuff. People locally know where the problems are and they are in the trenches. This whole idea of centralizing systems, I don't think that's the way to go."