Hunter looking forward to upcoming election
Posted on January 26, 2023 by Sunny South News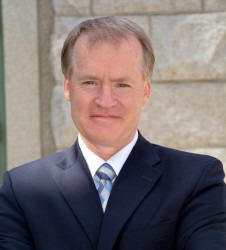 File Photo
By Cole Parkinson
Sunny South News
Come May, Albertans will be heading back to the polls to decide the provincial government. While that is still a few months away, politicians across the province are starting to gear up for the campaign trail.
"I am running. I was acclaimed, nobody ran against me in the nomination and that happened late last year. I am privileged to be able to represent the United Conservative Party in my riding again in 2023. I look forward to a good robust debate and a good robust election," stated Taber-Warner MLA Grant Hunter.
Looking for another four years as the Taber-Warner MLA, Hunter explained why he's seeking re-election.
"Straight out, I love working with the constituents. I love to work with and help people in the constituency. There are real concerns that people have in my riding and being able to get in the trenches and work on these issues is really a pleasure and a joy. We have some of the best people in the world living in Taber-Warner, I feel they are some of the best people. Good families, good community builders, big hearts, and it's a real pleasure to be able to work with them," he said. "In terms of the work I do up in Edmonton, I think we are at a crossroads in Alberta. We have some real headwinds with the federal government trying to shut in our oil and gas. It's obviously not a huge issue in my riding, we do have oil and gas in my riding, and it's mostly agriculture down here but there is oil and gas. With the federal government tripping over themselves to shut down our oil and gas, I think we're at a crossroads in Alberta."
Looking at what Hunter hopes to see accomplished in 2023 if the UCP hold the fort, Hunter says a big goal will be continuing to fight back against the federal government over jurisdiction.
"We need to be able to figure out and clearly articulate what is Alberta's jurisdiction. Does the federal government have the ability to shut down our largest economic driver in Alberta? I think the constitution is pretty clear under Section 92A — we have the right to develop our own resources. Even with the emissions cap they are talking about, 42 per cent reduction by 2030, I can't imagine how we can effectively do that without driving the business out and shutting in a whole bunch of oil and gas work," continued Hunter.
With energy top of mind, Hunter doubled down on how the rush to cut emissions may not be doable on the current timeline. Hunter preached patience and finding solutions through discussion and technology before making hasty decisions.
"Some of the projections I've seen, that I think are fairly conservative, is like 600,000 barrels per day that would be shut in. I think it was like two billion cubic feet per day of natural gas that would be reduced. Now, think about that. If you reduce the natural gas, look at the price of natural gas right now — it is skyrocketing. It's like 350 per cent increase in the last four years, well that is because everyone is tripping over themselves to get away from coal to natural gas," he said. "Decisions were being made, and I get that, but we have to think about the long-term consequences of our policy decisions. I'm not just talking about Alberta — I'm talking about Canada and across the world. Everywhere in the world is transitioning away from coal to natural gas, well if you do it that quickly, the demand skyrockets and the supply can't keep up, so the prices skyrocket. Four years ago, the price of natural gas was about $0.03 which was double that of coal, but now it is sitting at around $0.21, so we have to think about this."
Overall, Hunter hopes things aren't rushed and the correct decision is made.
"I'm all about innovating our way through the crises, but if the technology is not there or if it takes time to transition, let's give the time to be able to do that."