Greenwood ASP amendment approved
Posted on August 23, 2023 by Sunny South News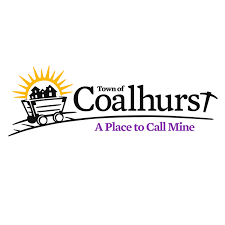 By Nikki Jamieson
Sunny South News
Some driveways in Coalhurst can be increased following a recent ASP amendment approval.
Coalhurst town council discussed the amendment during their regular Aug. 15 meeting.
Bylaw 433-22 would amend Bylaw 389-17, or The Greenwood Estates Area Structure Plan, to increase the driveway widths from 5.5 meters to 5.8 meters.
The Town had previously received an application from property owners to obtain a Land Use Bylaw waiver for their property in order to allow the existing 5.8-meter-wide driveway to stay in place. The LUB currently allows for driveway widths of 5.5 meters. The waiver was not granted based on the driveway widths, as the Greenwood Estates ASP sets driveway widths at a maximum of 5.5 meters only. An amendment to the ASP would be required in order to allow for the oversized driveway to remain, and it would apply to all properties within the development.
An application was then made to amend the ASP to increase the driveway widths. Council had performed first reading of this bylaw on April 5, 2022. However, before any further consideration on the matter could take place, council requested an update to the existing storm water management plan, which was provided in the fall of 2022. A public hearing for the bylaw took place during council's July 18, 2023, meeting.
If council approves the ASP amendment, it would allow more than 50 properties in Greenwood Estates to expand their current driveways or build new driveways up to 5.8 meters in width compared to the current 5.5 meters. Additionally, there may be a requirement moving forward to increase storm pond sizing to stay within Alberta Environment guidelines if the amendment is approved.
In addition, administration had made some clerical changes to amendments to the ASP bylaw, and asked that council approve those changes before they perform further readings of the bylaw amendment.
Coun. Scott Akkermans said he was "torn" on the liability on the Town side of it, and he wished the Town had the ability to target a few properties with troublesome lots.
Coun. Deborah Florence noted one concern that had been raised, that accepting the amendment would allow for the setting of precedent for future developers to push the Town into accepting less than the industry standards for stormwater management ponds.
"We have planners and a development officer to make sure we're maintaining standards, and integrity as council to make ethical decisions, but I do think we have a reputation for not being very developer-friendly in Coalhurst, so this is an interesting point," said Florence, saying she supported the amendment.
Coun. Heather Caldwell noted that the town planner and Public Works Department had expressed concerns over accepting the changes, and was apprehensive about doing so against their advice.
Council passed the motion to approve amendments to Bylaw 433-22, the Greenwood Estates Area Structure Plan bylaw, as presented. Council performed second reading of Bylaw 433-22, with Caldwell voting against it, before passing the bylaw on third and final reading.