Coalhurst council tasked with allocating 2022 surplus
Posted on October 11, 2023 by Sunny South News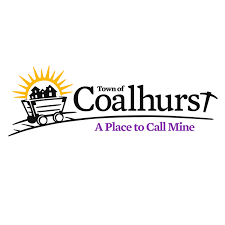 By Erika Mathieu
Sunny South News
Coalhurst council has opted to allocate a $220,000 year-end surplus into the Town's general reserve, and has requested administration develop a reserve policy to guide council in the future on matters concerning reserves.
According to administration, the Town does not currently have a policy in place which outlines how to allocate a surplus at the end of the year. As such, it is at the discretion of council for how to best allocate these additional funds.
Mike Passey, Director of Corporate Services, proposed several options for how council could proceed with the matter which included the option to allocate the surplus reserves, fund one-off projects or initiatives, or create an RCMP subsidy reserve to help manage the impact of cost increases with respect to contracted policing services in Coalhurst.
The option to direct administration to develop a standardized policy regarding surpluses was also proposed to council.
Administration noted, "in the last few years, the Town of Coalhurst has been required to pay for RCMP services to the Province, whereas, up until 2020, the Province was taking care of those costs," and said this would provide a way to mitigate that increase over a number of years.
According to administration, the cost for 2024 totals around $150,000, up from "around $100,000" in 2023.
CAO Shawn Patience said "(over) the past couple of years, council has been off-setting that expense by reserve contribution. So essentially, we actually over-collected for that for a couple of years and have been subsidizing that contract cost (increase) for the past two years (from) reserves, so we have not been taxing appropriately for that," and added administration, "determined after 2023, we would be balanced in terms of what we over-collected and what we subsidized."
Patience said allocating a portion of the surplus into an RCMP reserve would help to, "soften," the $50,000 contract increase over the course of several years, to avoid imposing a sudden tax increase in 2024. Patience noted the additional $50,000 for the RCMP, "represents about a two per cent increase."
After some discussion, Patience offered, "I think what we really need to have is a deliberate conversation about a well-thought out and constructed capital plan, which would allocate those reserves to specific items, which we are lacking a little bit right now."
Council passed a resolution to allocate the 2022 surplus to the general reserve. Council also passed a subsequent motion to direct administration to develop a reserve policy for council's consideration before April 2024.