Coalhurst CAO, Operations reports received
Posted on October 26, 2023 by Sunny South News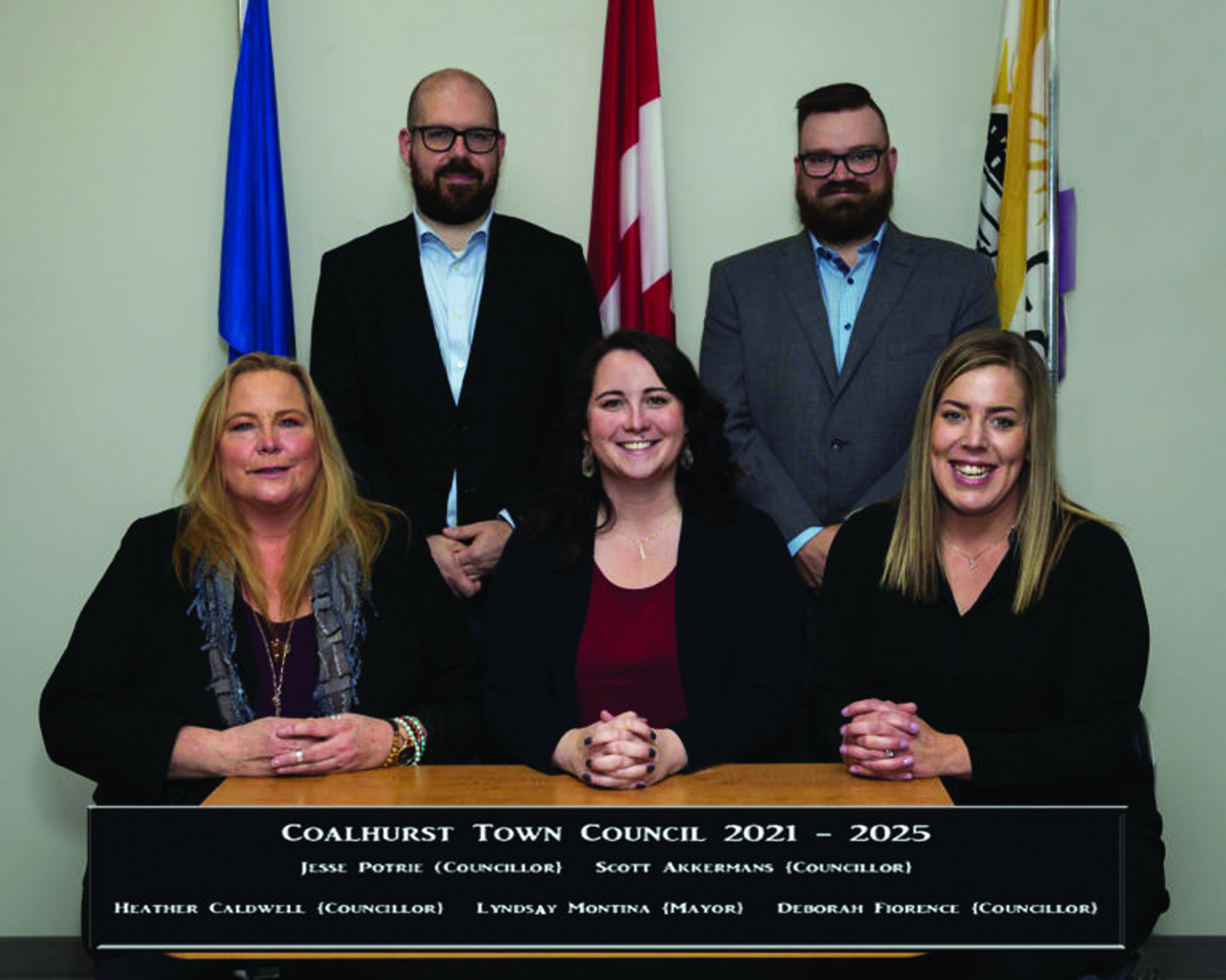 From left to right: Coalhurst councillor Heather Caldwell, Councillor Jessie Potrie, Mayor Lindsay Montina, Councillor Scott Akkermans, Councillor Deborah Florence.
By Nikki Jamieson
Sunny South News
The following are selected briefs from the regular Oct. 17 meeting of Coalhurst town council.
CAO Report
Council reviewed Jim Patience's CAO Report for the past month.
Highlights from the report include:
• Meeting with Oldman River Regional Services Commission staff regarding compliance requests, development permit issues, MSDA agenda and permits
• Reviewing resumes and conducting interviews for the Director of Community Services position
• Meetings regarding the upcoming budget, recreation master plan and 2022 surplus allocation
Council received the report for information.
Director of Operations Report
Council reviewed Kevin Lewi's Director of Operations report for the past month.
Highlights from the report include:
• The wetland pathway has been completed. A few deficiency items need to be discussed with the contractor, but contractors will soon be finishing seeding, fencing and clean-up.
• The Social Area at Miners Memorial Park was vandalized over the October 1 weekend, and has been reported to the RCMP.
• Winterization has taken place for all park irrigation systems, buildings and equipment have been winterized. Town staff has also been installing snow fence posts, sanitary sewer manhole inspections, emergency generator maintenance, water and sewer maintenance, construction of the new dog pens at the public works shop and preparing snow removal equipment.
• One of the online chlorine meters at the water distribution reservoir needs to be replaced. The unit was installed in 2006, and a replacement has been ordered and will be installed when it arrives.
• Road Data has been collected for the Transportation Master Plan, and traffic counts will be conducted over the next two weeks.
Council received the report for information.
Council Committees Bylaw
Bylaw 446-23 aims to allow council to establish the functions of Council committees and the procedures they follow, as per Section 145 of the Municipal Government Act.
As several amendments were needed, Council passed a motion to postpone discussion on the bylaw until their next meeting.