Southern Alberta Bikers present cheques to local charities
Posted on November 9, 2023 by Sunny South News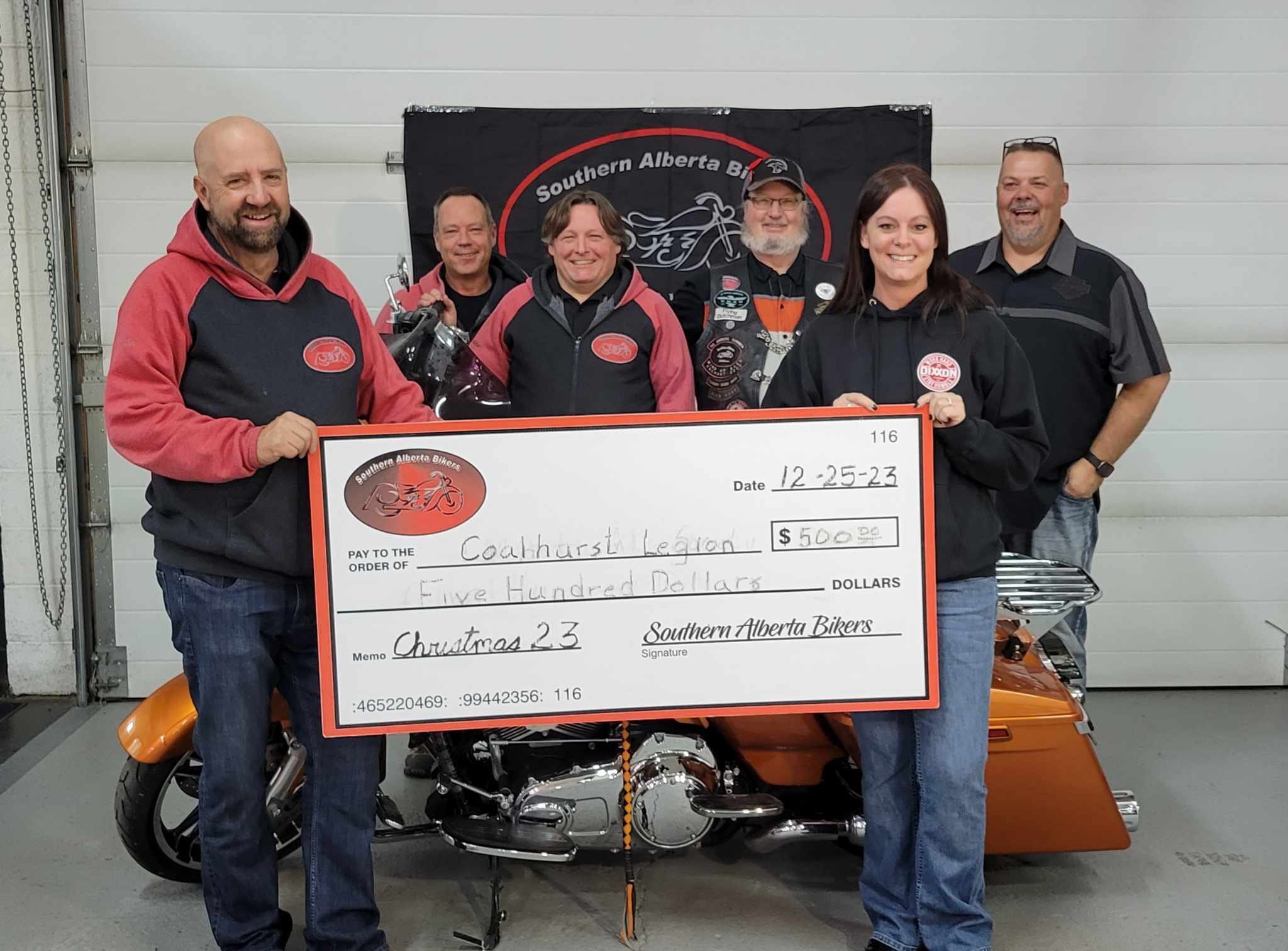 Photo courtesy of Southern Alberta Bikers.
By Erika Mathieu
Sunny South News
This past weekend the Southern Alberta Bikers presented various local charities with over $10,000 in cash and toys.
The donations were collected over the past year at the Motorcycle Awareness Ride, various Santa Claus toy runs, and donations made during the 2023 Lethbridge International Airshow.
A press release issued by Southern Alberta Bikers expressed the organization was proud to present donations to selected charities on Saturday, Nov. 4.
Recipients included Streets Alive, the Chinook Child and Youth Advocacy Centre, the Lethbridge and District Humane Society, the Good Samaritan Society, the Coalhurst Legion, the Lethbridge Pregnancy Care Centre, the Green and Yellow Group, Chinook Regional Hospital, Lethbridge Family Services,  the Lethbridge YWCA, and Lakeview School.
Dallas Harty, President of the Southern Alberta Bikers, expressed that he believes that there is a Santa Claus in each of us. He expressed in last week's media release, "nothing feels better than knowing that everyone in the motorcycle community contributed this year to support local charities."
Harty added, "we are so proud to be able to give back to the community and make a difference in the lives of those in need. It's an honour to be able to contribute to such a worthy cause and we hope that our donations will help to make a positive impact."