Coalhurst funding land development planning
Posted on November 16, 2023 by Sunny South News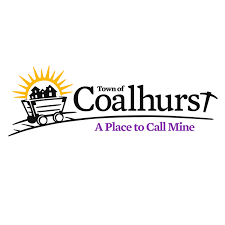 By Nikki Jamieson
Sunny South News
Land development planning is being funded for Coalhurst's commercial and industrial uses.
During their regular Nov. 7 meeting, Coalhurst town council discussed a request to allocate funds to review municipal planning and land development.
Coun. Scott Akkermans, who was behind the request, said it spoke to several goals in the town's strategic plan on effective and informed governance, encouraging business development, creating community spaces and developing infrastructure.
"Long story short, I just feel that if we do a little bit of planning now, it will save money in the long run and we can make the best use of our funds moving forward, while still reaching our goals through our strategic plan," said Akkermans.
While it would cost some money now, Akkermans argued it would lead to better planning and could help reduce costs in the future.
Coun. Deborah Florence asked if it would be more of a land assessment rather than an infrastructure one, as they are already doing an infrastructure assessment. Akkermans replied it would be looking at the land and what is available in what spaces, along with what infrastructure would be required to best utilize that land.
Coun. Heather Caldwell asked if he would then be willing to amend the motion to assess the town's current land and future infrastructure needs. Akkermans asked if that wouldn't fall under municipal planning and land development, as "you have to look at the infrastructure in order to plan ahead, and you have to look at how you want to develop it, too," and felt the phrase was all encompassing.
Coun. Jesse Poitre asked if they could impose a timeline on the request. When asked, Town CAO Shawn Patience suggested early February 2024.
Florence requested they amend the motion to note the fund is for commercial and industrial use.
Council passed a motion to allocate up to $20,000 through the MSI Operating fund for 2024, for land development and future municipal planning for commercial use, mixed use and industrial use and report the findings back to council no later than February 2024.
Mayor Lyndsay Montina was absent from the meeting.