Heavy lifting for Jays done as spring comes closer
Posted on January 13, 2023 by Sunny South News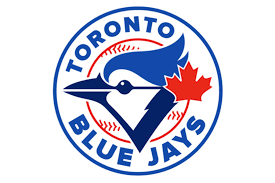 By Cole Parkinson
Sunny South News
Baseball features such a long season that sometimes the offseason feels too short — other times you can't wait to see the teams back out there. With how the Toronto Blue Jays finished their season in 2022, it definitely feels like an offseason where you can't wait to see them back on the field and see how they rebound from that crushing Game 2 loss against the Seattle Mariners.
And this offseason has been full of player movement not only for the Jays but across Major League Baseball. But looking directly at Toronto, the team will look quite a bit different from 2022 — especially when looking at their starting nine. Pitching-wise, the team added Chris Bassitt, who will be a great addition to the starting five as Ross Stripling departed from San Francisco. Bassitt along with Alek Manoah, Kevin Gausman, and Jose Berrios, are a good first four for the Jays. If Berrios can return to his norm, that will be a huge addition in itself considering he struggled all year in 2022.
The fifth spot is still open, and the Jays could add there but it sounds like they are comfortable rolling with Mitch White or Yusei Kikuchi to start the year considering Hyun-jin Ryu will be back sometime in the summer. There have been rumours the Jays are looking into Johnny Cueto, which would be a great addition as a fifth starter, and would bring more stability than White or Kikuchi. Cute pitched in 25 games last season, 158.1 innings with 102 strikeouts, an earned run average of 3.35, and a walks and hits per innings pitched of 1.23. For the right price and on a short-term contract, that's a pretty good option.
The Jays made tons of movement within their starting nine as they traded away outfielders Teoscar Hernandez and Lourdes Gurriel Jr. — both of which were below-average fielders — and replaced them with Kevin Kiermaier and Daulton Varsho. Catcher Gabriel Moreno was also traded away with Gurriel Jr. to Arizona and while that's a huge prospect name, the Jays are in win-now mode.
Along with Springer, the Jays will deploy one of the best-defended outfields across MLB next season. While Kiermaier isn't expected to be a big bat in the lineup, the defence he brings is a great addition. Varsho meanwhile hit 27 home runs and can play catcher, so he will be in the lineup lots in 2023. He only hit .235 last season, so if he can bump that up to around .250, that will be huge for the Jays. And the fact both Kiermaier and Varsho hit left-handed balances out the lineup. Cavan Biggio is another lefty that can be slotted into the lineup and play all over the diamond, so expect Toronto to use that to their advantage this season.
So, with Springer, Bo Bichette, Vlad Guerrero Jr., Alejandro Kirk, Matt Chapman, Varsho, Danny Jansen, Whit Merrifield, Biggio, Santiago Espinal, and Keirmaier, the Jays look to have things fairly set. They'll likely want to add another outfielder to come off the bench and one that hits lefties particularly well. If they can do that, the Jays will have great options day in and day out over 162. Robbie Grossman, Adam Duvall, AJ Pollack, or even Jurickson Profar could all be potential fits there.
The Jays also added to their bullpen by acquiring Erik Swanson from Seattle in the trade for Hernandez. Jordan Romano will continue to be the closer but the addition of Swanson gives the Jays another back-of-the-bullpen arm to pair with Jimi Garcia, Anthony Bass, Tim Mayza, and Adam Cimber. The Jays also signed flamethrower Julian Fernandez who will get an audition in the spring to make the pen. I also think it's time to move Nate Pearson full-time to the bullpen. He's struggled with injuries his entire minor league career and it's getting to be pretty obvious his arm can't handle starter's duty, so a transition to the bullpen makes tons of sense. He's got the high-velocity fastball and a slider to pair with it that could be lethal. Yosver Zulueta is also on the 40-man roster and a name to watch for in regard to help in the pen.
Overall, the Jays have an exciting roster with the vast majority of holes filled. Some depth is still needed, but the heavy lifting is all but over. Spring Training is still several weeks away so there's still time for moves and signings to be made, but don't expect anything massive at this point. And that's not a bad thing considering the makeup of this team heading into the 2023 season. Like last year, expect a battle between the Jays and Yankees for the top spot in the American League East.