Reasons for questions about the renewable energy boom
Posted on February 1, 2023 by Sunny South News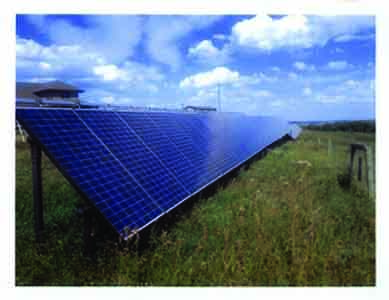 Albertans know all about the boom and bust of energy in the province and with the recent move into renewable energy, landowners are understandably nervous about what happens at the end of life. We agree that renewable energy has a place in the province, but with recent examples of how municipalities and landowners were left with millions in unpaid taxes due to oil and gas companies going under, the province and country would be wise to make sure rules and regulations are in place.
Abandoned wells are littered across the province and while there are projects such as RenuWell that are looking to turn those sites into small-scale solar, there has also been an influx of large companies looking to set up shop. And these projects cover acres of land and while it's nice to see renewable energy come to Alberta, it's hard to forget how badly people have been burned by reclamation costs after the fall of oil and gas. The long-term implications of these projects are hardly defined in most cases and that has to be a concern for everyone.
Rural Municipalities of Alberta recently carried a motion calling on the Alberta government to protect taxpayers from incurring costs associated with potential decommissioning of renewable energy infrastructure — the province would be wise to bring this forward themselves. We agree Albertans should not be on the hook for these costs and these companies should be putting their money where their mouth is before they even start construction. Money should be set aside for the end-of-life clean-up by these companies as part of their initial development plan and without them, they shouldn't even be considered.
Municipalities understandably like these projects because they bring in additional revenue that has been lost by oil and gas, but many in the area aren't just handing the keys over either. Landowners also should be making sure things are ironclad before approving these projects on their own land. According to the Alberta Energy Regulator, there are over 83,000 inactive oil and gas wells in the province, so I think we can all agree that avoiding a similar situation here is critical.
Again, renewable energy has a place and will be needed moving forward, it's just about making sure regulations are in place before moving forward on these large-scale projects. It's no doubt a complicated issue, but it needs to be right. Development in Alberta is a good thing, so we're excited to see more economic drivers in the province as long as it's not at the cost of taxpayers.