LUB review focus for county P&D
Posted on November 9, 2023 by Sunny South News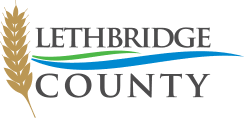 By Nikki Jamieson
Sunny South News
Land Use bylaws and an update and review was an area of focus for the county's Planning and Development department in the third quarter this year.
During their regular Nov. 2 meeting, Lethbridge county council received a report on activities their Planning and Development department undertook in the third quarter of 2023.
In the 3rd quarter of 2023, in addition to day-to-day duties, the department, along with county council, held the second Land Use Bylaw Review and Update Workshop was held with County Council on Sept. 14.
"You may have noticed that on our website and on our What's Happening in Lethbridge County, we have posted a number of articles with regards to some of the amendments" said Hilary Janzen, supervisor of planning and development for the county. "So far, we haven't received a lot of feedback on that, but we have had a number of people look at the application, and so we're hoping that once we have the draft out, we'll get a bit more engagement."
On the Development Authority side, between Jan. 1-Sept. 30, 190 development permit applications were received, up from 2022 when 176 development permit applications were submitted during the same time period. While Janzen said that it's "not quite our 2021 numbers", it was still a substantial amount of applications.
Out of those, 174 development permits were issued. In addition, four were refused with one on appeal, two were withdrawn and 14 applications were under review. Of the permits issued, 44 were residential, 65 accessory buildings, 29 commercial/industrial, seven home occupations, 21 agriculture, one sign, three institutional and four miscellaneous. Janzen said they were seeing a lot of personal solar array applications for roofs or yards.
There were 27 compliance letters issued, and 13 land use bylaw complaints were received and investigated.
In terms of building permits, between Jan. 1-Sept. 30, 83 building permits, 288 electrical permits, 111 gas, 68 plumbing and 20 private septic disposal system safety codes permit applications were issued.
In regard to subdivision applications, council, acting as the Subdivision Authority, approved 25 subdivisions in the first nine months of 2023. The Subdivision and Development Appeal Board heard two appeals: the refusal of Development Permit #2023-092, although the appeal was later withdrawn, and the approved Development Permit #2023-132, which was heard by the Provincial Appeal Board (Land and Property Rights Tribunal), with the hearing taking place on Sept. 26.
When asked how the county was doing in regards to the number of subdivision applications, Janzen said they were "on parr" to previous years.
On the Bylaw side, council approved the following bylaws: Bylaw 23-002 – Country Crossroads Estate Area Structure as amended, Bylaw 23-003 – Rezoning (in conjunction with Bylaw 23-002), Bylaw 23-008 – Amendment to the Chinook Industrial Park Area Structure Plan, Bylaw 23-009 – Rezoning (in conjunction with Bylaw 23-008), Bylaw 23-018 – Rezoning (reconfiguration zoned in Iron Springs) and Bylaw 23-020 – Development Authority Bylaw.
In addition, council approved sending the following road closure bylaws to Alberta Transportation: Bylaw 22-021 – Green Prairie Road Closure, Bylaw 23-012 – Turin Street and Lane Closure, Bylaw 23-014 – McCain Road Closure and Bylaw 23-019 – Groeneboom Road Closure.
Janzen said of all these, all but one were LUB related – the Development Authority bylaw, where they clarified the roles and responsibilities of the development authority.
On the Intermunicipal and External Agency Relation side, 20 Intermunicipal Referrals were reviewed with comments provided, and 13 NRCB referrals have been reviewed and comments provided.
Council unaminously passed a motion to receive the report for information. Coun. Eric Van Essen and Klaas Vanderveen were absent from the meeting.