Finger Eleven returns with 'Five Crooked Lines' and a fall tour
Posted on October 20, 2015 by Sunny South News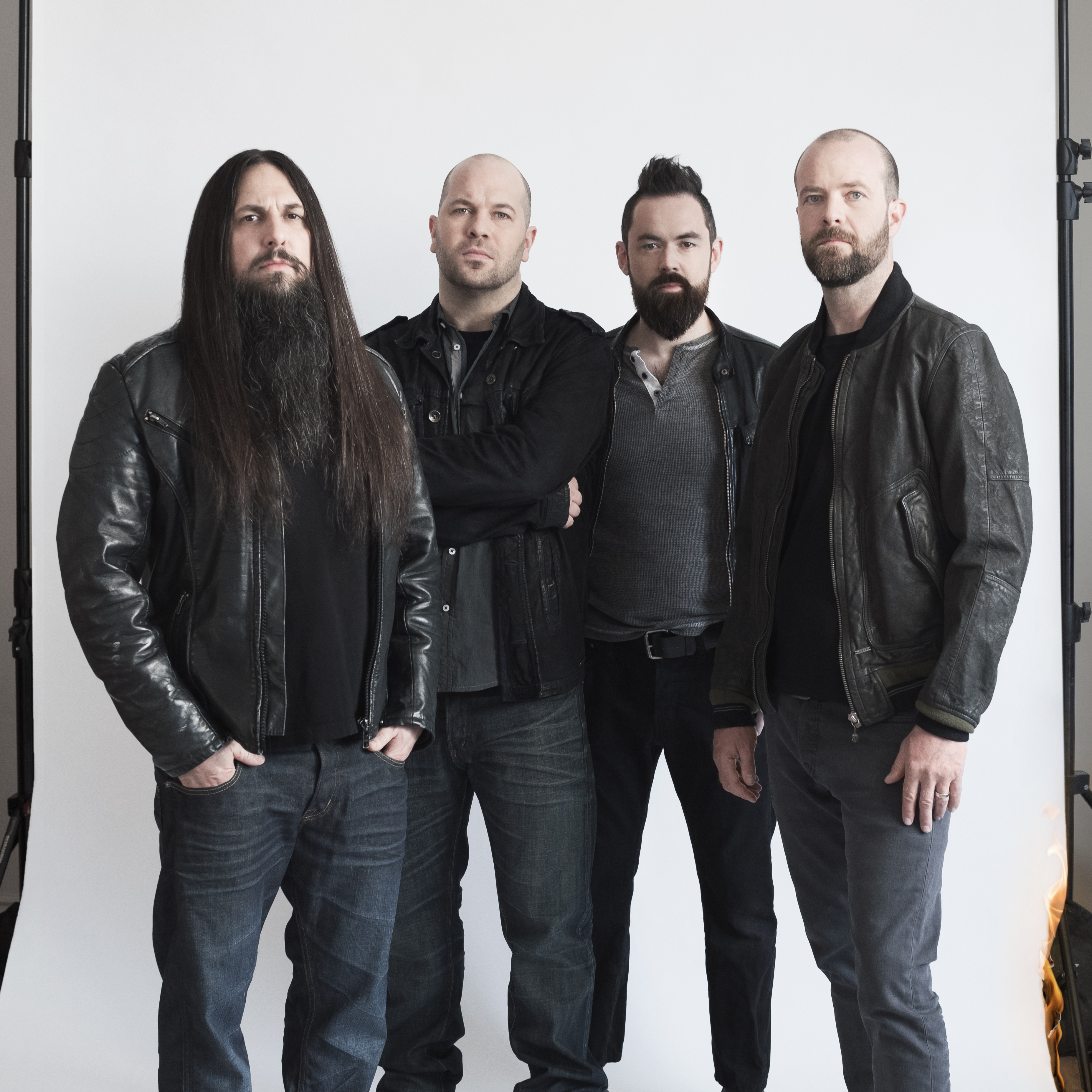 FINGER ELEVEN Publicity Photos - Toronto - March 8, 2015 Dustin Rabin Photography 2693
By Stan Ashbee
Sunny South News
One of Canada's premiere rock bands, Finger Eleven, is back and out on the road this fall in support of the band's new CD, "Five Crooked Lines," with a stop in Lethbridge Oct. 26 at the Sound Garden.
"It's about time we got back out on the road and went across Canada. We're getting good at it at this point, we're familiar with it," joked lead vocalist Scott Anderson, on the cusp of hitting the road for a month and a half jaunt across the country. Anderson said the band loves touring, especially in Canada, and Canadians have been kind and receptive over the years. "You couple that with our immense sense of over-inflated pride with this new record — we're excited. We're excited to play a lot of old stuff but especially a few tracks from the new record. It's a nice feeling. There are points along the road where a tour is coming up and maybe you don't feel ready or maybe something's not in the right place but the band feels great and it's all positive vibes within the group and I hope that translates from the stage," Anderson said, adding the band has been lucky with the recent warm up being out on the road with Three Days Grace in the U.S.
"We've figured out how to play the new stuff live, so that's out of the way. And we did a bunch of rehearsals in Toronto. We're putting together something a little bit different. We're bringing out some songs we have not played in years because the fans have specific songs they would like you to play and maybe you haven't played them in a while. We had to figure out a setlist that would work and would maybe bring back some songs people might enjoy. We're going to deliver some of those songs in a really unique way," said Anderson. "The reception has been great."
"Five Crooked Lines," Anderson said, is a really strong rock record. "I really want old school fans to hear it. I think they're going to be excited but I think if you're just a fan of rock music — we spent a long time getting the ideas to be as strong as they possibly could. The delivery is really honest — there's not too much trickery going on. I sang the songs a handful of times in the studio and we just kept the energetic performances. It's not perfect but it's not really supposed to be. The studio, at its best, is just supposed to capture these songs, as a cool energetic document. I think we hit the mark, a little bit better, than we normally do with this record," Anderson said. The title track off the new CD, "Wolves and Doors" is presently getting a lot of air play on rock radio from coast-to-coast and the new album is a long-awaited follow up to the 2010 album "Life Turns Electric." The band's hits include "Paralyzer," "One Thing," "I'll Keep Your Memory Vague," "Living in a Dream," "Good Times" and many more.
Anderson believes rock music is a great way to deliver cool songs and ideas and the rock scene in Canada is pretty vibrant these days. "I don't know if that's ever going to go away. I would rather hear a tune wrapped up in rock clothes rather than pop or country. I think there's just something a little bit more visceral about it," Anderson said. "For me, rock is — the guitars may be turned up to an uncomfortable degree for some people but that's great. If you ask a guitarist or a rock fan, guitars can never be too loud. To me, it doesn't surprise me and I'm glad. It's all we know how to do anyway, so I hope rock never goes away and I hope Canadian fans continue to support real rock bands," he added. As for live rock and roll, Anderson said, there's nothing like seeing a great rock band, or any band for that matter, live. "Seeing a band live can totally change your opinion of them. You get to see what they are made of and you can actually make a real connection with them," he noted.
As for Finger Eleven and the band's future, Anderson said it's insane the band has been doing this for as long as they have. I've really got to sort of pinch myself," he said.
"The album 'Five Crooked Lines' — there's a theme there, which is about luck and fate and how quickly fortunes can change. I don't want to ever forget my good luck, that's for sure. I'm definitely aware," said Anderson.
For now, the new album is in the early stages of its release and Anderson said he hopes a few more tracks will soon dominate a small portion of the planet. "We'll do some more touring next year, if everything goes our way and then hopefully take less than five years to make another one," he joked.
"We can't take that much time. But, it was important for us to make a record instead of a two or three song EP, I suppose," Anderson said. "I think it will be important to put something else out sooner rather than later."
Hopefully, Anderson added, the band will continue to tour and come up with cool ideas, musically, out on the road. "And then just rinse and repeat and do this for as long as possible."
Anderson said he is excited to be back on the road and he hopes it translates well live. "The band's happy and firing on all cylinders. We're excited to see some rock fans out at the shows," he added.