Alice Cooper, KISS and R.L. Stine — Masters of Halloween horrors
Posted on October 27, 2015 by Sunny South News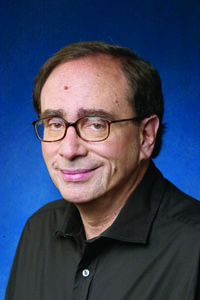 By Stan Ashbee
Halloween is creeping up this weekend, as ghouls and goblins take to the streets to trick or treat
Over the years, as an entertainment freelance writer, I have had an opportunity to speak with a master of the macabre, a shock rocker and a prolific horror writer for kids — Alice Cooper, guitarist Tommy Thayer from KISS and "Goosebumps" creator R.L. Stine. Since it's the season to scare, I thought I would share with readers a few of the interviews — but beware.
Welcome to Alice Cooper's nightmare
A few years ago, horror-meister Alice Cooper performed a concert in Medicine Hat. A funny anecdote is, due to not being able to be in an office to conduct the interview, a rep had to patch Alice through after calling my parents' house. In December, Cooper is co-headlining a show, as part of Motley Crue's farewell tour in Calgary at the Saddledome.
Cooper's the master of the macabre laced with legendary live theatrics and decades of classic cuts including "Welcome To My Nightmare," "No More Mr. Nice Guy," "School's Out," and "I'm Eighteen." Alice Cooper is much more than just make-up, guillotines and straight-jackets — the man behind the mask is also a radio host, movie star, author and avid golfer.
Touring in Canada and the future of rock and roll
Alice Cooper: "I have a very loyal audience in Canada and you know, I've been touring for 45 years and a lot of those people still come but we're getting a lot of younger kids coming because they've heard the legend of Alice and they've heard the mythical stories about Alice."
"Now, I think when you get bands like Ozzy, Alice and Aerosmith and bands that are vintage rock bands — I think fans realize that when we're gone there's not going to be those bands anymore. There's just something about those groups I just feel are classic. We came from a time when we actually knew The Beatles, The Rolling Stones, The Doors and Jimi Hendrix. There's some history involved in these bands."
With over 25 albums and a bucketful of Top 40 blood-curdling hits, Cooper has dominated the shock rock world, while delivering some of the most unforgettable rock anthems of all time including "Billion Dollar Babies."
Cooper has carved a niche in the hallowed halls of rock and roll history, as his career began in 1969 with the release of the album, "Pretties for You" and the release of his first solo album in 1975.
But what happens when legends such as Cooper or KISS no longer rock and become only faded memories? Who will replace the Aerosmiths and the Ozzy Osbournes? And where or where has all the good rock gone?
Alice Cooper: "I'm not one of those guys that sit around going, 'Well in the old days' and 'There's no good bands around anymore.' Now, there's one pet peeve I do have. I would say nine out of 10 rock bands are the wimpiest bands I've ever seen in my life. I mean, just wimpy. They don't have any attitude, they don't care what they look like on stage and they don't have any sort of rock and roll venom in them at all," he said.
Cooper asks where are the guys that are the next rock stars?
"It's sort of like this generation is afraid to be rock stars — you know they just want to fit in. In my generation, rock stars wanted to not fit in, they wanted to have their own identity. Whereas, this generation all wants to sort of fit in together. I don't quite understand that but bands like Foo Fighters, that's a great rock band. There are still a few out there, Jack White, he's a real innovator." And, Billy Talent and Green Day. "That's what I'm looking for in rock bands. It just seems like this generation needs a gigantic shot of testosterone or something."
When not touring the globe, Cooper can be heard on over 100 radio stations, five hours a night and five nights a week on his syndicated radio show, "Nights with Alice Cooper." Cooper picks the songs and reminisces about the good old days of rock.
Alice Cooper: "Every band I play, I know. I can tell a story about every single band that I play or five stories or 10 stories — there's uniqueness about my show."
Not only does Cooper offer fans vaudeville-like antics live — he is a golf enthusiast, owns a sports bar and restaurant called Cooperstown and he recently released an album with friends Johnny Depp and Aerosmith's Joe Perry under the guise of Hollywood Vampires.
KISS and Tommy Thayer
KISS returned to Lethbridge a few years ago with the men behind the masks of the hottest band in the world Paul Stanley, Gene Simmons, Eric Singer and new guitarist Tommy Thayer. It was a long-shot but I reached out to Thayer and he delivered.
For 40 years, the iconic gods of thunder have reigned in the guise of the face-painted demon, starchild, catman and spaceman. In the 1970s, KISS posters were plastered on teenage bedroom walls, vinyl records with the titles "Destroyer" and "Love Gun" rotated on turntables. Fans assembled the Kiss Army, while the band defined how to "rock and roll all night and party every day."
Tommy Thayer: "Every night we go out there, we're excited and we want to show fans this is arguably one of the greatest bands of all time. We love what we do, and KISS has a timeless appeal to it — the imagery, the characters, the makeup, the outfits and the staging. KISS really created live pyro on stage, all the effects and confetti everybody uses today. It all started with KISS back in the 1970s."
"You know, all the shtick."
Thayer, who's been with the band for more than a decade said, "It's an honour to be on stage and be a member of KISS. I was a fan way back in the day when the first record came out back in 1974. I've been a fan ever since. It's been a full-circle experience."
R.L. Stine gives us goosebumps
Pop culture is celebrated every year at entertainment expos including the Calgary Comic and Entertainment Expo.
In 2014, I had an opportunity to chat with a few celebrity guests including an author whose name sends shivers down your spine and gives you goosebumps with the mention of his name — R.L. Stine.
A "Goosebumps" feature film is also out in theatres now starring Jack Black, just in time for Halloween.
Stine said he loves appearing at comic cons — partly because they're attended mostly by his original readers from the 1990s.
R.L. Stine: "All these people — young people in their 20s and early 30s — it's just great to see. Those are my kids from back then. That's really fun for me and they get such enormous crowds you don't get at book festivals."
Stine noted he now gets to scare a whole new generation, which he said is a lot of fun.
"It's so funny, when I do a book signing now I will get 7 year olds, 10 year olds, 20 year olds and 25 year olds — they all come," said Stine, adding it was a shock to see these grown up readers at first.
"It's hard. I'm nostalgia to them. It's hard to be nostalgia," he joked.
"But at the same time it's very lucky."
Prior to the movie coming out this fall, Stine said, he was excited about the "Goosebumps" movie to hit big screens across North America and abroad. It's truly a scream.