Mewes big draw for Lethbridge Entertainment Expo
Posted on November 10, 2015 by Sunny South News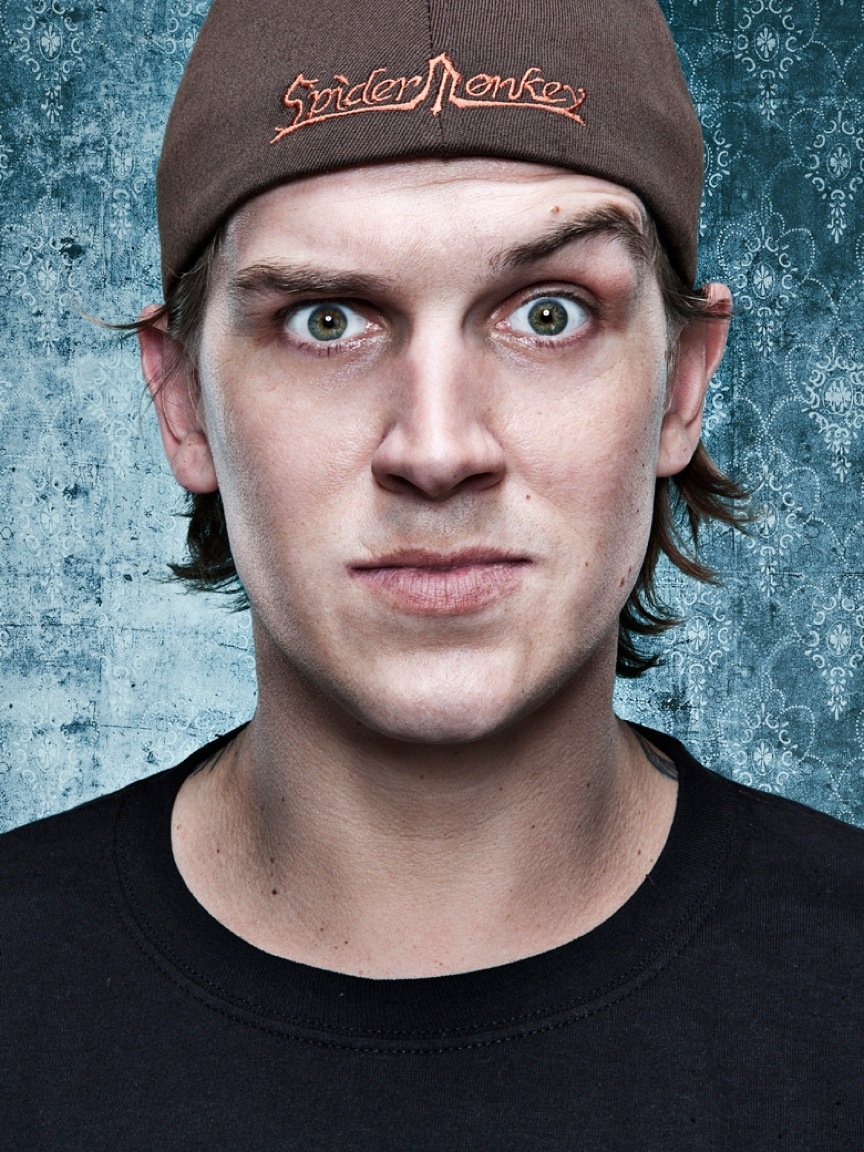 By Stan Ashbee
Sunny South News
"Snootch to the nootch" or "snootchie bootchies" — fans of Kevin Smith's 1990s pop culture classics "Clerks," "Mallrats" and "Dogma" know very well it's one of Jay's (of Jay and Silent Bob) favourite catch phrases.
Jason Mewes, who has portrayed the iconic fast talking, foul-mouthed but likable role in a plethora of fanboy/fangirl films, is one of the headlining guests at this year's Lethbridge Entertainment Expo at Enmax Centre Nov. 14-15 and he's definitely no stranger to the entertainment expo and comic con scene.
"I just got back from Atlanta doing Walker Stalker and the week before that I was in Tulsa and I did Wizard World, I've done a bunch of Wizard World," said Mewes, last week. "I enjoy it — I do a bunch."
Mewes said he loves Canada and he's been coming up here for years for conventions including Fan Expo and a few years ago he did a solo Q & A college tour. "I dig Canada," he added.
Over the past year, Mewes has been busy touring with Smith and their "Jay and Silent Bob Get Old" tour, which is based on the dynamic duo's online podcast.
"Kevin and I have been doing that as often as we can. We used to do it weekly because we used to do it local. We had our own black box theatre called SModcastle. Then when we didn't do it there, we did it on the road," he noted, adding jaunts abroad have included Las Vegas and Australia.
Q & A is also something Mewes enjoys, as a way for him to interact with fans and this weekend there's Q & A sessions scheduled at this year's Lethbridge Entertainment Expo.
"I usually do a Q & A at the comic book shows because they know I dig them," he said.
Right now, Mewes said, he has a lot of things in the works including his own line of flavours for electronic cigarettes available online at http://www.mewesjuice.com.
"Vaping is pretty big now. I came out with five flavours — Mewes Juice," Mewes said, with the flavours watermelon, Red Bull, coffee, pomegranate and mint.
"They're doing pretty good. I vape myself and I've got into vaping more and more over the past year," he said, adding he even came up with some fun names for the products including Doobie Snacks and Mewes-A-Latte.
"That's sort of just another little endeavour I've got going on right now," he noted.
He also hopes to put together his very own online show plus a possible online show with Smith, his long-time on and off screen bud, is in the works. And, Mewes continues his TV appearances including a spot on "Hawaii Five-0" and the actor wants to direct.
As for future film work with Smith and the return of Jay and Silent Bob, Mewes said, hopefully shooting will start on "Mallrats 2" in January.
"And also there's a script called 'Moose Jaws' that he's going to direct and I also make an appearance in that," he added.
Mewes said he's also been producing projects with his wife and Smith.
"My wife and Kevin are partners in their company SModCo." But, he continued, she also produces movies including the soon to be released "Yoga Hosers" — also directed by Smith.
"With Johnny Depp and Kevin's daughter Harley Quinn Smith and Johnny Depp's kid Lily Rose Depp. They're the two lead female characters," he said.
Mewes has also been in front of and behind the camera in the Hulu and Comedy Network TV show "Spoilers" and he recently voiced "Jay and Silent Bob's Super Groovy Cartoon Movie."
This weekend, Mewes will be visiting southern Alberta for Lethbridge's 3rd annual entertainment expo, along with voice actor Billy West ("Futurama," "Ren and Stimpy," "Bugs Bunny," and the "Red M & M"), actor/comedian Phil LaMarr ("Futurama," "Pulp Fiction"), Lee Arenberg ("Once Upon A Time," "Pirates of the Caribbean" films), and local cartoonist Eric Dyck ("Slaughterhouse Slough") and many more.
Mewes believes entertainment expos have grown bigger and better because of the help of blockbuster movies from Marvel and DC and hit TV shows such as "The Flash," "Arrow" and "The Walking Dead."
"There was the die-hard comic book fans that used to come to the comic book shows," he said, but now fans go to horror conventions, comic book conventions and entertainment expos to check out a ton of cool merchandise and meet a lot of the people from the shows.
Like Mewes said, he recently returned from the Walker Stalker convention. "The whole cast of 'The Walking Dead' were there. Rick, literally the whole cast were there," said Mewes, adding he thinks the comic book TV shows including "Marvel's Agents of S.H.I.E.L.D.," "The Walking Dead" and the big screen movies have contributed to a whole bunch of new fans coming out to the shows, instead of just the die-hard fans of comics.
"From the people that just want to come meet the people that are in the shows or go to check out really cool memorabilia and toys and all that fun stuff," he said.
The Lethbridge show is a celebration of pop culture and runs Saturday from 10 a.m. to 7 p.m. and Sunday from 10 a.m. to 5 p.m. The event features celebrity and creator guests, photo ops and autographs, Q & A sessions, cosplayers, merch and more. For more info visit online at http://www.lethexpo.com or check out the Lethbridge Entertainment Expo's Facebook page. Tickets are available online and at select locations and will be available at the door. Tickets in advance are $17.50 for the day or $28 for the weekend. Tickets at the door are $20 for the day or $35 for the weekend. Children 10 and under are free. Admission includes tons of free stuff to do for adults and kids including a free craft area, bouncy castle, Angry Birds play area, free anime showings, and an Artemis Spaceship Bridge Simulator (SBS), a costume contest and vendors galore.
"Firefly" fans, there will be a charity screening of "Serenity" on Friday Nov. 13 at the Movie Mill with donations greatly appreciated and a silent auction before the screening. The event kicks off at 9 p.m. Tickets for the screening are $10 at the door. Proceeds from the tickets and auction will be split between the Boys and Girl's Club of Lethbridge and YWCA Harbour House. These organizations will also receive a portion of booth sales at the Lethbridge Entertainment Expo over the weekend. The "Star Wars"-inspired 501st Badlands Garrison will also be on location and will be holding a food drive for the Lethbridge Food Bank.