Long Island Medium live
Posted on June 1, 2016 by Sunny South News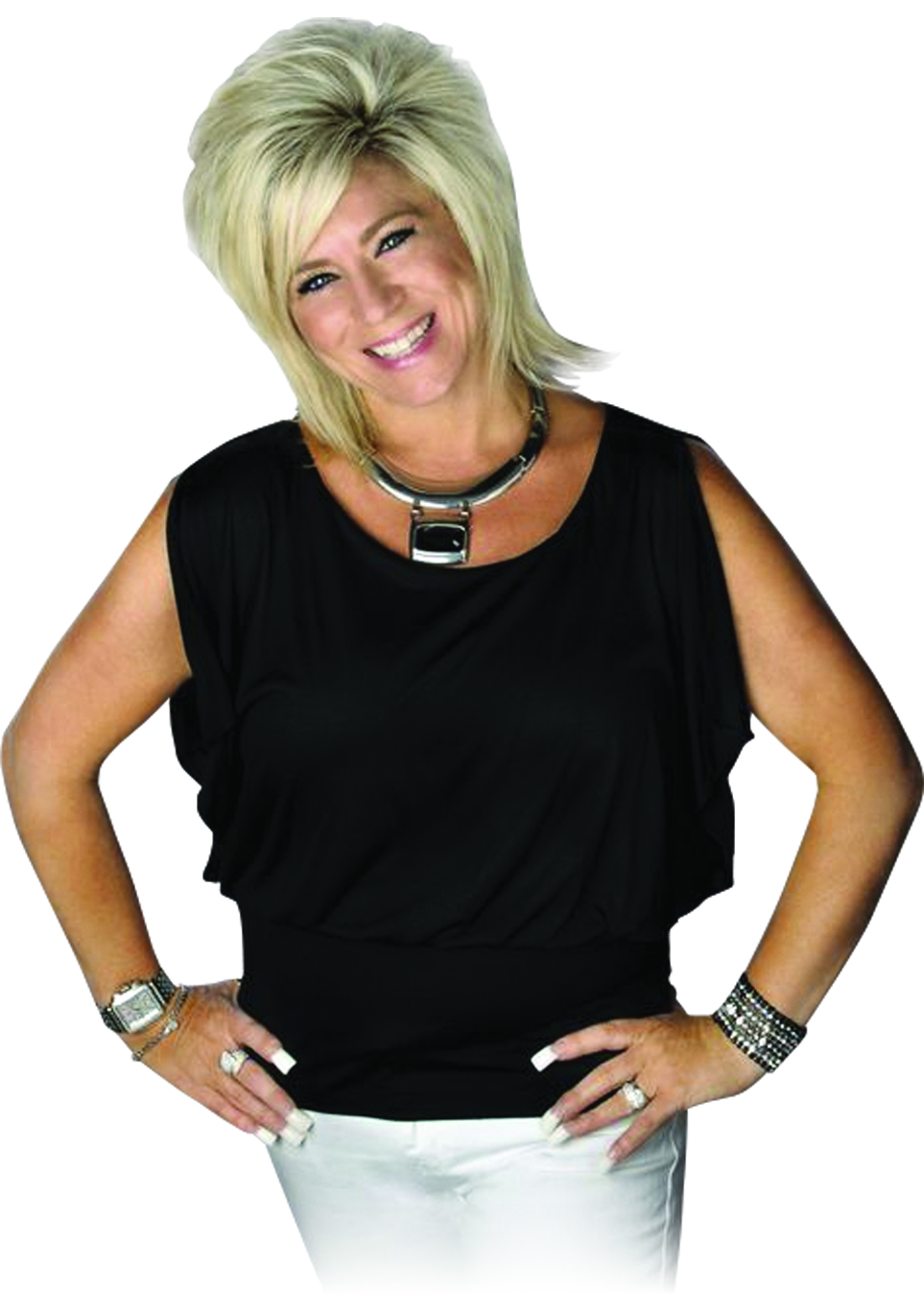 By Stan Ashbee
Sunny South News
Theresa Caputo, or the Long Island Medium has a hit TV reality show on TLC, is a best-selling author of two books and is currently on a Western Canada tour with "Theresa Caputo Live! The Experience" with a stop in Lethbridge at the Enmax Centre June 10.
"It's my first time in this part of Canada and I'm really excited," said Caputo, on the phone with Stan Ashbee from the Sunny South News.
Caputo said she's been on tour in Canada before but mostly in Eastern Canada, so this tour is brand new. "I have so many amazing fans in Canada," she said.
Canada, Caputo added, has been absolutely supportive of her show and of her extraordinary gift and she can't believe she's shooting Season 7 of the show.
"I thought when we first started shooting 'Long Island Medium,' we'd film a couple of episodes, I'd go back to my life but now I'm touring the country in a tour bus and I'm going to Canada," she said excitedly.
As for her TV show, Caputo said, she never knows how many episodes will be in a season. "I just have to show up to work."
"People don't even realize on 'Long Island Medium' I don't know anything. I don't even see the episodes before they air. I watch them along with everyone else on Sunday nights, when they air for the first time."
"The only thing I need to know is what time do I need to be ready. What time do I have to have my hair and my nails done, that's it," she added.
As for the live experience, Caputo admitted she doesn't know what to expect from one show to the next.
"The only thing you can expect, I'm going to show up with my hair and my nails done, a great dress and fabulous shoes. That's the only thing I can guarantee," she joked.
According to Caputo, the live experience is two hours with no intermission or breaks. "What I do is — I come out on stage and give a little quick speech on how Spirit communicates in a large venue like that and Spirit just starts communicating. I'm not on that stage. I never want to discourage people on being intimidated by the size of the theatre or if it's in an arena because it doesn't matter where you're seated. We have somehow created such an amazing intimate experience because I'm not on that stage. I am down in the audience, in front of you delivering your messages from your loved ones. I have two camera guys that follow me around and nothing is recorded, it's just transmitted from the cameras onto the screen. No matter where you're seated, you will be able to see these life changing messages up close and personal and you really feel like you're part of the experience," she said.
According to her official bio, Caputo has been seeing, feeling, and sensing Spirit since she was four years old and in her 20s learned how to communicate with Spirit. She has been a practising medium for over 10 years. Her books include "There's More to Life than This: Healing Messages, Remarkable Stories, and Insight from the Other Side" and "You Can't Make This Stuff Up: Life Changing Lessons from Heaven." Also in her bio, Caputo explained, Spirit mostly speaks to her through a sixth sense of feeling and knowing plus Spirit uses a vocabulary of signs and symbols shown to her during a reading, which she has developed meanings for and then clients interpret the meaning of the messages.
Caputo said she always tells fans the live experience is like watching "Long Island Medium" but it's live.
"It's insane. It's absolutely incredible," she said.
Another thing, Caputo noted, is fans and those not familiar with her or her show don't know what to expect at one of her live shows but leave knowing something changed their life in a positive way. Others have said they attended a live show and had the realization there were other people that needed to hear from their loved ones more than they did. "I find that so incredibly amazing, my fans really do get it. They get that this is God's work and Spirit and they give us what we need. And, what they're going to give us is faith and restoring our faith in knowing there truly is more to life than just here in the physical world and more importantly, the souls of our loved ones are with us and they are still loving, guiding and protecting us from the other side," she said.
Caputo said her Canadian fans are just unbelievable with their support and love of "Long Island Medium," her books and her usually sold out live shows. "I always tell people, only buy tickets through my website or from my fan club or the venue where I'm performing. Unfortunately, there are people out there that take advantage of my ticket prices and it's not fair," she said.
Right now, Caputo is working on a third book — a continuation of her first two books. "This book is really going to be more about helping people and giving them the tools on how to heal," she said.
Caputo wants to thank Canadians for all of their support. "Whether you've never heard of me or you're just a little curious, come down and check it out. It will be an amazing night," she added. Tickets range from $55.75 to $105.75 plus service charges and GST. The show starts at 7:30 p.m. Tickets are available online at http://www.enmaxcentre.ca.