Pandemic recovery plan
Posted on December 22, 2020 by Sunny South News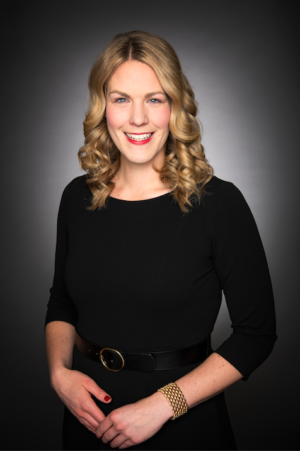 Lethbridge MP Rachael Thomas.
We need a 'Made in Canada'plan to get the country back on track economically How should Canada look to recover? With nearly one year of the pandemic in the rearview mirror, it seems appropriate to reflect on where we have been and where we are going.
When it comes to implementing next steps there is a myriad of ideas and many are worth considering. What is not a good idea is to use this period to reinvent our society so that some sectors can move ahead while others are pushed to the brink.
Unfortunately, this is precisely the strategy being employed by the Liberal government.
The prime minister frequently rehearses the mantra of needing to "build back better," but it has become clear this is simply a line being used to justify the exploitation of the pandemic to further his socialist agenda. This agenda conveniently appeals to parts of the country where he is seeking electoral support and alienates other areas considered to be Conservative strongholds.
The prime minister is reimagining our country according to his ideals, and in doing so, he is picking winners and losers by design.
You may have heard Trudeau talk about a "reset" to explain his intentions. Many Canadians quickly associated his usage of the term with a larger global agenda to renovate the global economy into a more socialist order. These allegations were immediately disregarded as conspiracy theories by defenders of global society.
To be clear, "The Great Reset" was in fact authored by globalist and founder of the World Economic Forum (WEF), Klaus Schwab. Schwab, who believes "Capitalism, in its current form, has no place in the world around us," has not minced words one iota when discussing the need to utilize the perilous times of this pandemic to reset the world economic order. This is not a conspiracy theory; it couldn't be more blatantly obvious.
The WEF website states: "As we enter a unique window of opportunity to shape the recovery, this initiative will offer insights to help inform all those determining the future state of global relations, the direction of national economies, the priorities of societies, the nature of business models and the management of a global commons."
What must not go unnoticed is the verbiage being used by our very own leader. Prime Minister Trudeau is exercising a form of parroting. In a recent address to the UN, here is what he said: "The pandemic has provided an opportunity for a reset. This is our chance to accelerate our pre-pandemic efforts to reimagine economic systems that actually address global challenges, like extreme poverty, inequality and climate change."
Based on his actions, it is obvious Prime Minister Trudeau is taking his marching orders from outside of Canada. He is allowing Canadian sectors that don't align with Schwab's "Great Reset" to die off, which will harm our economic well-being and result in significant job loss.
We need a "Made in Canada" recovery plan, not one from global elites.
Our prime minister has abdicated his role as leader of this country and defender of Canadians'interests in exchange for global acceptance and popularity.
Canada has the largest pandemic deficit per capita in the world and the government recently announced in its Fall Economic Statement it will continue to spend more. Despite this level of spending, we have one of the highest unemployment rates in the G7. Our government has spent recklessly, throwing money around left and right without presenting a plan for economic recovery. Unproductive public spending is surpassing economic growth and it is debilitating our country.
You see, dolling out money is a government's dream. It turns the people's affections toward the leader by positioning him as a hero and a caretaker and gives him a tremendous amount of control over recipients' lives. Responsible leaders restrain themselves from utilizing this enticing tool excessively because they know in the long run it is incredibly destructive for the people and the country.
If this government cared about Canadians, small businesses, protecting the vulnerable and ensuring that weddings and funerals could be attended by family and loved ones, then it would have prioritized the approval of rapid tests and vaccines. Instead, Canada has trailed other countries from the very beginning.
If there was to be a reset coming out of this pandemic, I would suggest that it be to shrink the size of government and give more authority, influence and power back to Canadians. It is not the government that is going to get our economy back on track. It is the Canadian people who will. They are the problem-solvers, the solutionsmakers and the wealth-creators.
No matter how hard it tries, a government can never replace the economic and societal benefits of a job.
Instead of shining the spotlight onto himself and his government, the prime minister should be directing it toward Canadians, whose ingenuity and resolve will push this country ahead.
Our government is beholden to the people, not to some globalist agenda. Although it may not seem like it all the time, Canadians hold the cards, and it is up to the people to call the government to a higher standard.
Rachael Harder is the Conservative Member of Parliament for Lethbridge.