Back Pocket is Theo Tams' latest EP
Posted on October 29, 2014 by Sunny South News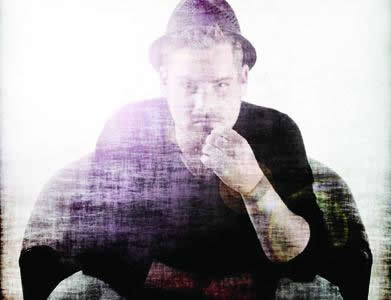 Theo Tams will always be southern Alberta's favourite Canadian Idol, especially in Coaldale.

Since "Canadian Idol" ended, Tams was with Sony for the first three-and-a-half years and almost immediately after working with Sony Tams began a professional relationship with Slate Music.

"They sort of consider themselves, what they call a music incubation company — not a record label. For me, that's been really, really interesting especially coming from Sony, which is a major label. Slate works with investing in the artist but then also artist development. I think that's kind of why we've really just taken our time with this EP — finding the right collaborators for a few of the co-writes on the EP and finding the right producer, as well," said Tams.

In February, Tams said, he signed a distribution deal with the Warner Music Group and that is how Tams explained he will tackle getting the EP into the market and onto the radio.

"It's just been a really different process than the first time around," he added.

Tams noted the "Back Pocket" EP was released last month and is available digitally online on Amazon and on iTunes.

"I think, probably in the weeks before Christmas, we'll be releasing it as a physical hard copy," said Tams, adding the new collection features six songs including an acoustic bonus track.

Tams said he played piano on every track on the new EP and session musicians came into the studio to fill out the sound, which was produced by Tawgs Salter.

"I've never worked with a producer like that. He just brings out all the bells and whistles, when it comes to production and a completely different process than the first record," said Tams.

For fans of "Canadian Idol" Tams said there are still those quintessential piano ballads he was known for on the show but the new EP took a different path and time.

Tams noted he hasn't released a proper record for close to five years.

"It was important for me to try to step outside what people might expect and there's a few songs — one of the songs is called 'Steal Your Love Away' and there's another one called, 'Mojave Sun' — those two songs especially are something that was constantly in the back of my head to really try to surprise people a little bit. The single that's out right now, it's called 'Stay' and that's probably one of the more personal songs on the record and that is a throwback to the songs I was writing 10 years ago. Just very bare bones — me and a piano," said Tams, adding the EP was recorded in Toronto.

With both music projects on the go, his solo career and Beyond the Mountain band involvement, Tams said it's nice to have both projects but it's quite insane. He explained recently he had one night in a week performing with the band and a few days later he was performing as a solo artist opening for K.D. Lang. "They're completely different worlds. It's really great to be a part of both," he said.

For the time being there are no plans for a tour in support of the EP until possibly in the spring, as Tams is content with letting the new single have a life of its own. He also was in the studio recently recording his traditional Christmas songs, which he has done for the past six years with a friend.

"I think these will be our 11th and 12th Christmas tunes. It's kind of become tradition for us and this year we decided to write an original, which is always a challenge for Christmas music," he joked, adding the holiday hits are also available in digital format online.

Tams said spring would be the perfect time to tour, as that is when the talented artist is considering touring with his band — conjoining the two tours would be ideal, Tams said.