Bench Show books in 'Butte ready to hit the shelves
Posted on June 23, 2015 by Sunny South News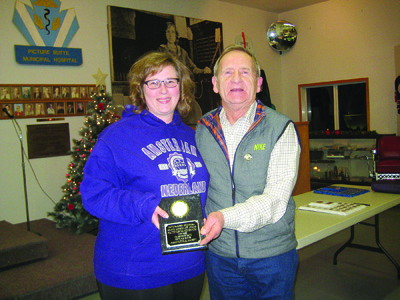 By Stan Ashbee
Sunny South News
On Aug. 15, a Saturday, the Picture Butte Ag Society hosts their annual Bench Show at St. Catherine's School in Picture Butte.
"It will be held in co-ordination with Jamboree Days," said volunteer Lynda Becklund.
Awards are given out in various categories, which number close to 500, added Becklund.
"We usually give out about $3,000 worth of money prizes, as well as the ribbons," she noted.
Awards are usually given out at the society's annual banquet, which was held this past January.
Bench Show books will also be distributed at the beginning of July, so Bench Show participants can begin to prep. The books, Becklund explained, describe the categories and will be placed in Bert's AG Foods, Home Hardware, and at Koster's Bakery in Picture Butte. "People can pick up the books and start preparing their exhibits," said Becklund.