Hay stack fire in Lethbridge County
Posted on November 24, 2015 by Sunny South News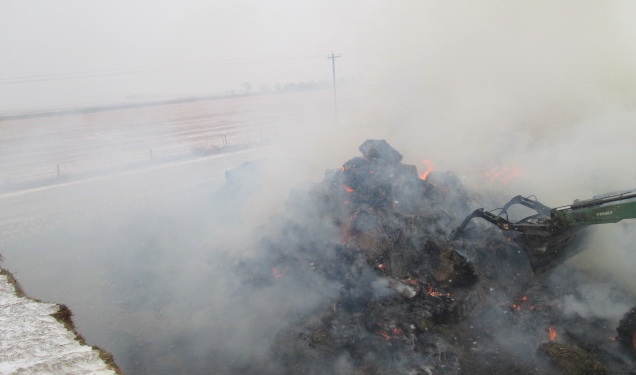 At 5:57a.m. on Nov. 24, fire crews from Lethbridge and Coaldale were called to a hay stack fire, near the intersection of Highway 5 and Highway 508.
There were no injuries or loss of life, including livestock. There were no structures involved and no hazardous materials. The fire is under investigation.
If anyone has information about this fire that may help the investigation please contact the RCMP at 403-732-4429.