Nobleford's Spring Trade Show
Posted on April 15, 2016 by Sunny South News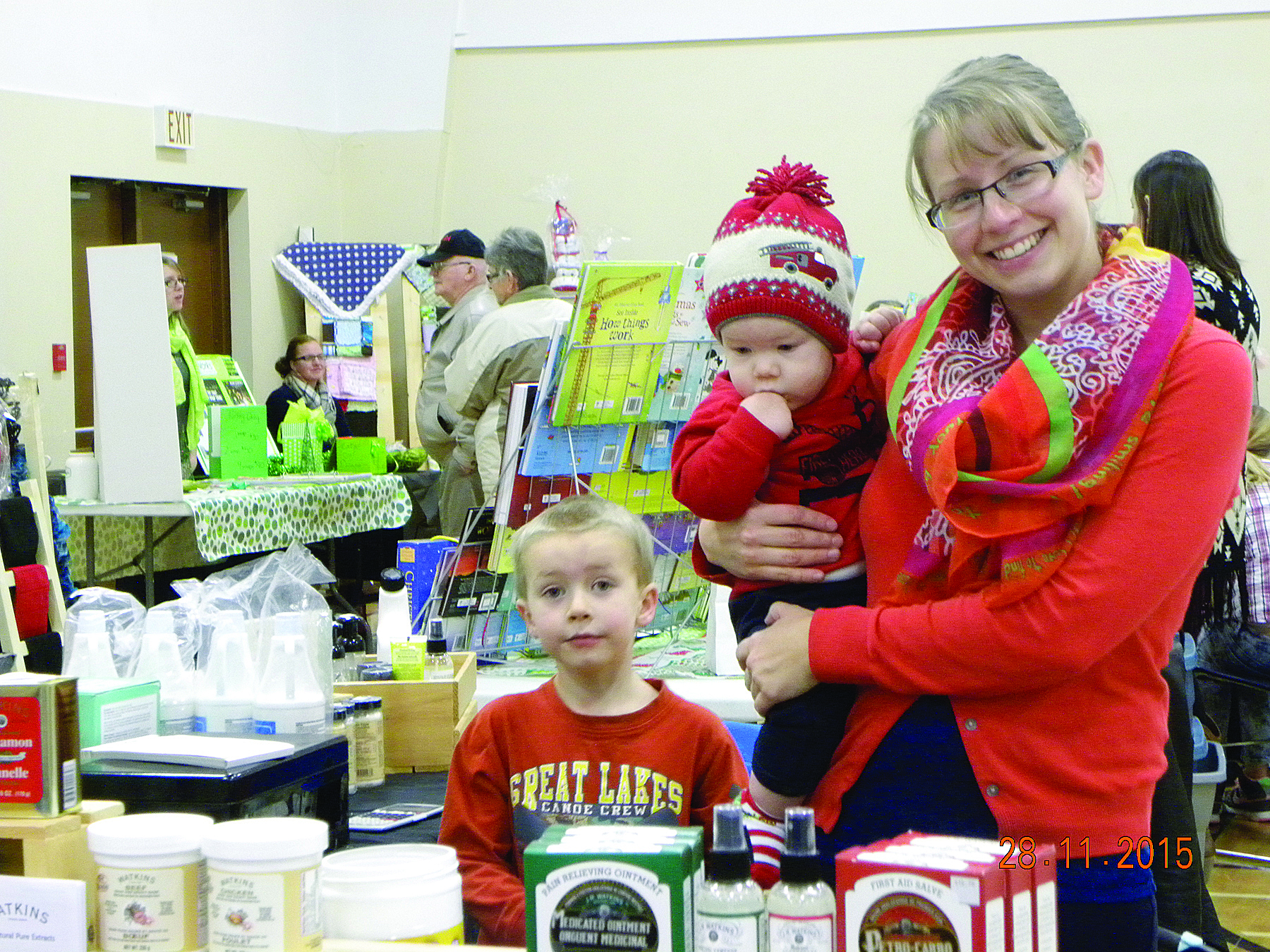 By Stan Ashbee
Sunny South News
To shop local is one of the reasons Nobleford's annual Spring Trade Show is held. Another reason is to raise awareness about all the local businesses within the community. This year's trade show is Apr. 30 from 10 a.m. to 3 p.m. at the Nobleford Community Complex.
"To drive the economy within the village. To establish and hopefully keep those small home-based businesses going and to encourage people in the community to spend in the community," said Joyce Holinaty, secretary of the Nobleford Community Complex Society. This year, Holinaty added, marks her fifth or sixth year organizing the event. The society tries to hold a trade show twice a year.
Word about the annual spring event went out to inside the village vendors plus those with a post office box mid-March and last week she sent out e-mails to outside the village vendors. "So far it's been steady. There have been people leaving money at the village office and people e-mailing me. It's just a matter of getting the word out," she noted.
For this year's event, Holinaty said there is a total of 57 tables to be in the gym. "We've borrowed more tables and changed out site plans."
Last year, according to Holinaty, was at full capacity with close to 36 tables and this year the trade show will feature a variety of vendors.
"Every small business there is out there, whether it's photography or Avon or Scentsy or any of those kind of products. In addition to baking and those people that just do things from home. I have two or three vendors that bring hand crafted leggings and things like that," she said, adding another vendor does her own sewing. There's really no restriction, she said and this year there will be a new addition — a trade wall.
"Those people that are actual tradespeople like carpenters, plumbers and electricians — that actually don't want to stand at a table for a four or five hour stint on a Saturday — we've asked them to blow up their business card and provide it to us," Holinaty said, and the enlarged business cards will be put on the trade wall, to be located at both entrances to the community complex.
"That's gone out to local people. Hopefully, those people that want business in Nobleford and that already reside here," she said.
Table rental is $25 for the first table and $10 for each additional table. Cheques for rentals can be made payable to Nobleford Community Complex Society and can be mailed or dropped off at the Village of Nobleford office. Holinaty said payment confirms table(s) and electrical outlets are available on a first come first serve basis.
Vendor set up is Apr. 29 from 5-8 p.m. and Apr. 30 at 8 a.m.
Contact Joyce at 403-824-3310 or e-mail j14312holinaty@gmail.com for more info.